New truck line aims to transform offroad industry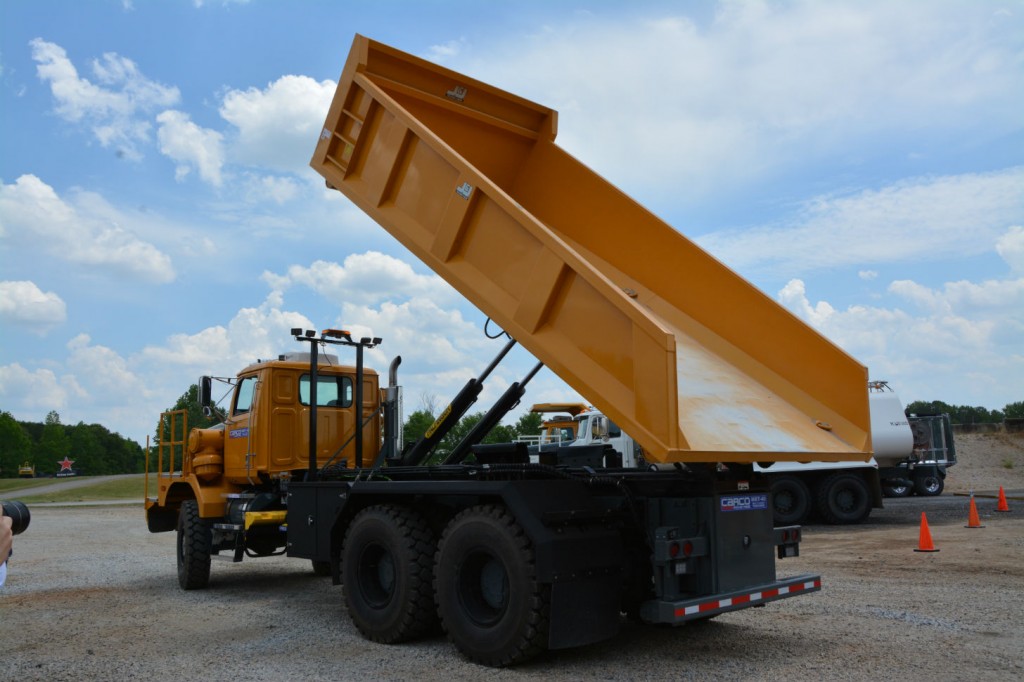 A new line of offroad trucks introduced by Western Star are designed for rugged, tough applications in various industries from mining to construction – and one version is designed for multiple uses.
Western Star introduced its XD Offroad line at a media event in South Carolina, debuting the XD-40 and its siblings that will be the first wave of machines targeted at dedicated offroad uses. Built with heavy-duty components, the trucks are intended for extreme service and ease of design for buyers.
But the highlight of the line is what the company is calling the MBT-40 – the Multi-Body Transformer. Based on the XD-40, the MBT-40 was created by Western Star, Palfinger and Carco as a truck that can swap out bodies in minutes, allowing it to be used for multiple operations on the jobsite.
"The MBT-40 package is a game changer in construction applications for its ability to be multiple pieces of equipment in one chassis," said John Tomlinson, XD and vocational sales manager, Western Star. "The development of this platform was all about finding better economic ways of filling needs for our customers. Offroad chassis equipment can be expensive to buy and maintain and new emissions levels are making the investment even more costly."
The truck uses a Palfinger G68 hooklift that can grab the truck body and lower it, then roll another body on in its place. Western Star demonstrated the ability by swapping a demonstration truck over from a water truck to a dump body – in about five minutes.
The unit is equipped with a generic in-cab control system and a self-adapting hydraulic system that also allows the operators to quickly and easily swap the controls of multiple body applications as well. The MBT-40 features multiple hydraulic air and electrical connections that allow it to connect and power a variety of body needs from powerful flow controlled hydraulic motors and pumps to heavy high flow tip cylinders.
A bolt-down fifth-wheel unit can also be placed on the chassis, making it a tractor. A demo unit was shown hauling a 70-ton side-dump trailer across rough and challenging terrain during the media event.
Numerous body builders have taken part in the development of the XD-40 chassis and offer bodies ranging from dump to boom lift uses. The trucks are designed for ease of specifying, with a number of packages offered by Western Star dealers. Those packages also mean ease of maintenance and repair, with overnight parts availability.
The XD Offroad package is available on the 4900 and 6900 model trucks.
Company info
Related products