"Transformer" takes aim at off-road truck market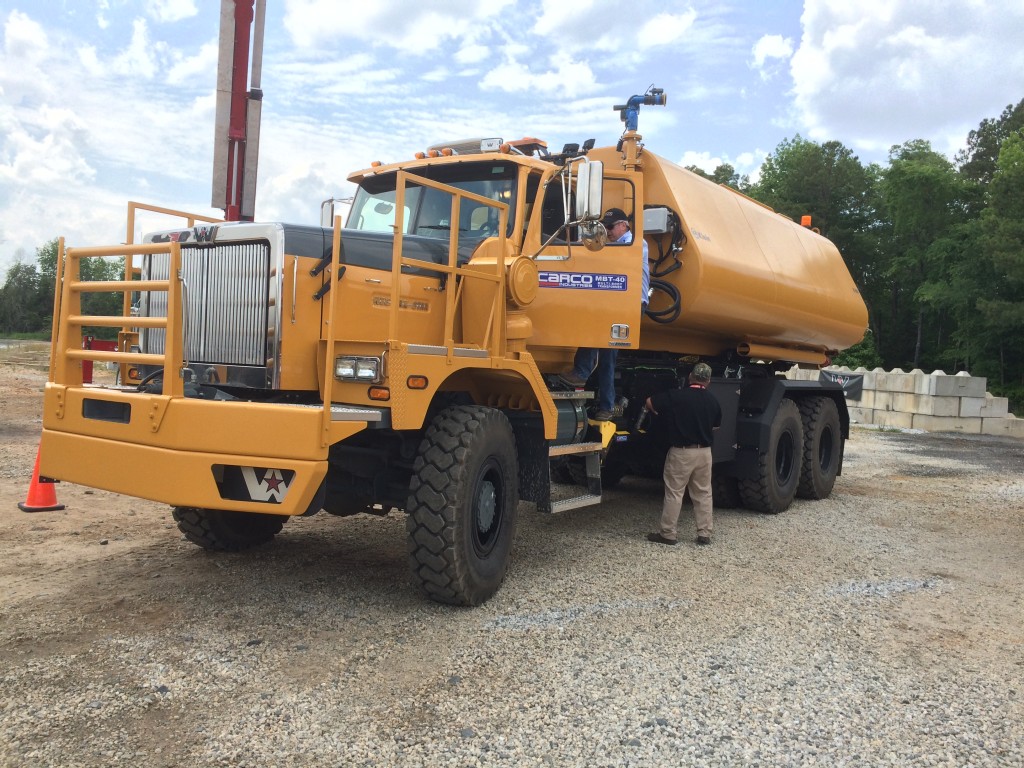 Worksites that require multiple types of trucks for different jobs have a new option. Western Star introduced its new XD Offroad line of trucks, which includes the innovative MBT-40 off-road vehicle, at a media event today, May 12, in South Carolina.
The MBT-40, along with the flagship XD-40, are aimed at off-road operations and are supported by a diverse range of body builders for a range of functions. Western Star is approaching the XD Offroad line in a package style, which features fast ordering and delivery as well as quick turnaround for spares when necessary.
While the XD-40 is multi-use, the MBT – multi-body transformers – is a new concept. Incorporating a Palfinger hooklift unit, the truck can swap from a dump box to water truck in minutes – with easy connections so that all the needed controls in the cab also switch over with each change. A removable fifth-wheel can be used to turn the truck into a tractor capable of pulling loads much heavier than many articulated trucks in the field.
Watch for more coverage of the XD Offroad line in Heavy Equipment Guide.