JCB introduces contractor spec for 8018 compact excavator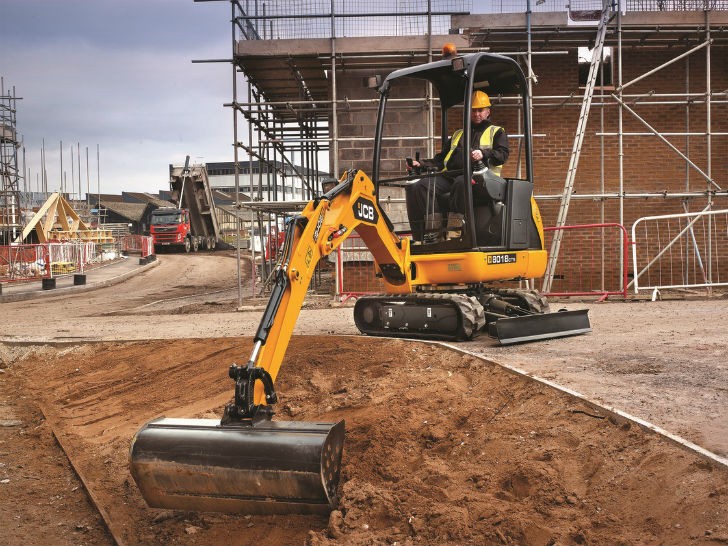 By partnering with its customers, JCB is able to offer tailored specifications and option packages to suit a wide range of industry sectors. Now, the JCB 8018 Contractor specification model provides utility contractors with a compact excavator specifically designed to work on busy urban jobsites.
Key features include:
500-hour extended greasing intervals
Electrical proportional auxiliaries
LED work lights with additional guarding
Additional counterweight protection
Hand-held tool circuit
Street-pad dozer blade protection
JCB is introducing the Contractor specification to reduce operating costs while enhancing safety and ease of operation. All excavator arm and undercarriage bushes are now equipped with graphite-impregnated bushes, delivering 500-hour greasing intervals to save time and maintenance costs. For increased safety on site, powerful LED work lights are now fitted to the front of the machine and to the boom with additional protective guards to prevent damage.
The auxiliaries have been updated to an electrical operation. The conveniently positioned, thumb-operated switch enables simple proportional control of the auxiliary flows, allowing for simple and controlled operation of specific attachments.
The machine comes standard with rubber street pads on the dozer blade to prevent damage to roadways while working. These can be easily removed without the use of any tools and stored safely in the cab's toolbox. The JCB 8018 Contractor specification can be ordered with a full operator's cab or canopy. In cab models, the lower door window glass is replaced with a steel panel to reduce the risk of damage on site. This is just one of the many design features that have been incorporated following extensive consultation with customers.
Customers can also opt for a green "seatbelt fastened" beacon if required, while an operator presence switch in the seat prevents operation from outside the machine.
High-visibility decals enhance the appearance of the excavator while improving safety on busy urban streets and when working in low light conditions. Built-in tie-down points on the rear side of the upper structure and kingpost further improve safety when transporting the machine on a trailer.
Bolt-on rubber counterweight protection is designed to protect the machine from accidental damage, boosting the machine's residual value.
The JCB 8018 Contractor specification incorporates a separate hand-held tool circuit, as well as standard auxiliary hoses on the boom. The hand-held circuit provides hydraulic power to drive a range of tools, including hand-held breakers, cut-off saws and water pumps. This increases versatility and boosts productivity for street maintenance teams by cutting the number of machines required on site.