Atlas Copco launches Certiq machine monitoring system
Atlas Copco has a new machine monitoring system, Certiq. The system provides real-time data, helping equipment owners and operators to ensure that their machines always perform to the best of their ability.
Certiq is now a feature on the company's construction and mining equipment.
The Certiq system, which is based on wireless data transmission, or telematics, allows owners and operators of equipment such as surface or underground drill rigs to monitor the performance of their machines at any time and from any location.
With this real-time data at their fingertips, equipment owners and operators are empowered to optimize their machines to achieve the highest possible productivity and profitability.
The Certiq software gathers and records infinite amounts of data while the machines are in operation. This information is then presented in easy-to-read graphics on a dedicated web portal. Users simply access the portal with a unique login to monitor a single machine or an entire fleet.
The system tells users how a machine is currently being used, or has been used over time as well as machine availability rates, service requirements and much more. In addition, the system will automatically generate performance reports and forward them to the machine owner/operator's email inbox.
This data processing and automatic reporting functionality enables managers to stay on top of developments at a particular project. It also helps them decide if, and when, operators need extra training to improve their machine handling skills.
Atlas Copco pioneered remote machine monitoring with the launch of its satellite-based system, ProCom, in 2003 but the Certiq system has been made infinitely more advanced to meet high demands for data analysis together with simplified access.
Thomaz Ahlborg, Product Manager, Telematics, at Atlas Copco Rock Drills AB in Sweden, says: "Sitting around waiting for information from a machine operator or from the next maintenance visit is a thing of the past. With detailed knowledge of all operations, managers can now clearly identify production bottlenecks, maximize the running time of the equipment and track alerts and interruptions. All this helps to avoid unforeseen production stoppages in a way that simply wasn't possible before.
"In addition, the information can be coupled to training needs as poor performance data may mean that more training is required for a certain machine operator under certain conditions. Another important advantage is that by enabling our customers to track the history of their machines online, we will also be able to give them faster, more accurate support."
Certiq comes in two versions – basic and professional. The basic version provides a limited range of data such as engine hours, drill hours, number of alarms and location.
The professional version provides a complete range of data and functions including a drill meter-per-hour calculator, report generator and service handling. It also lists alarms, sends text message alerts to mobile phones and Excel production reports to owners and operators via email.
Related Articles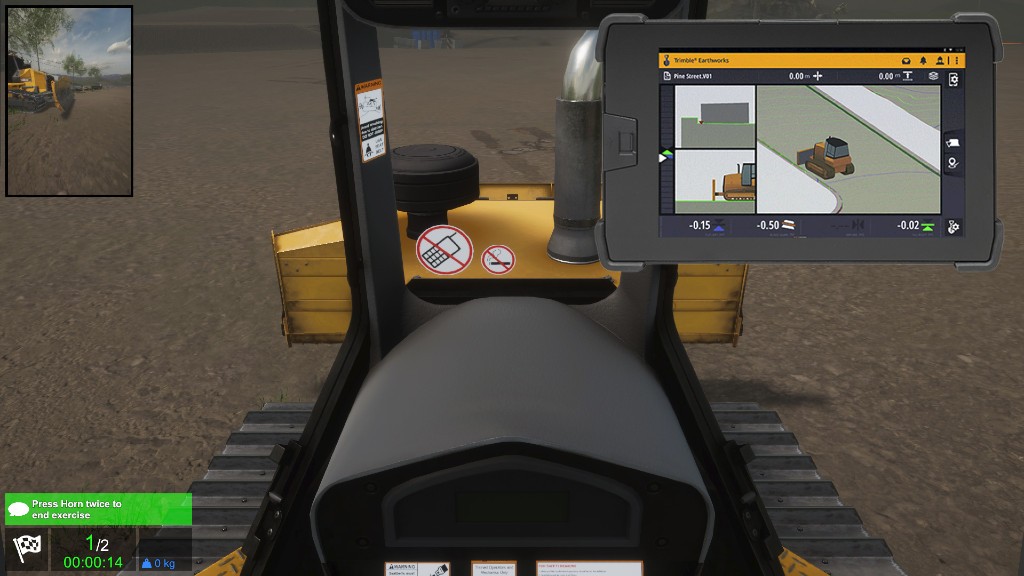 CM Labs expands Trimble software integration to dozer and motor grader training packs