Dressta launches the new S-Series hydrostatic compact dozers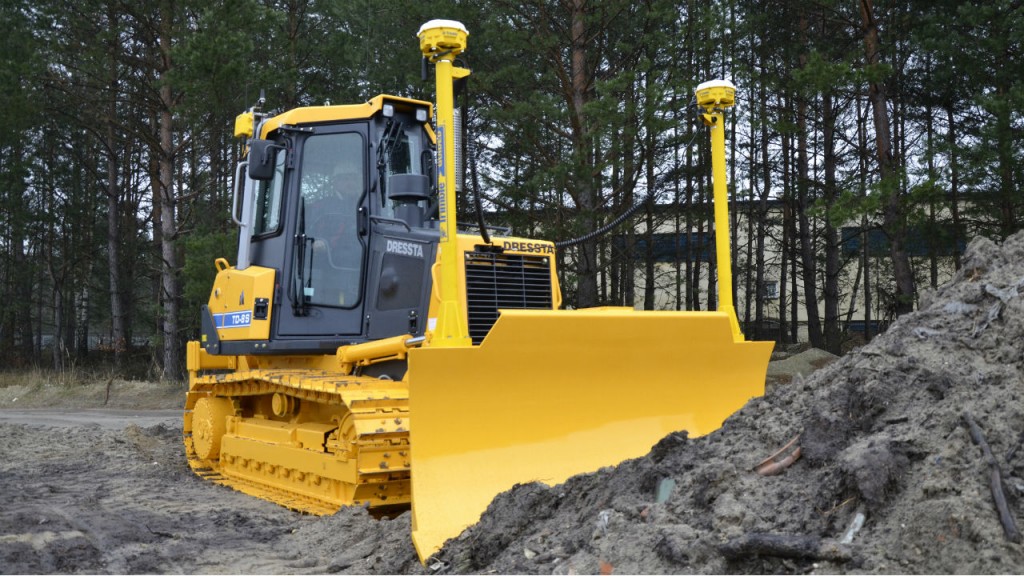 Dressta has launched a new line of hydrostatic compact crawler dozers – the TD-8S and TD-9S.
The new 'S Series' dozers are equipped with Rexroth dual path hydrostatic Drive systems that transmit full power to both tracks in all conditions to ensure smooth speed changes, pivot turns and counter rotation – making each job safer and more operator friendly, even when working on confined jobsites. All these features combine to ensure optimized productivity and ease of operation.
Engine
The TD-8S and TD-9S are powered by an environmentally friendly QSF 3.8 Tier 4 Final Turbocharged Cummins engine, meeting EU Stage IV and US EPA Tier 4 Final emission regulations. The engine combines proven electronic controls with impressive reliability and durability that ensure long maintenance intervals, and is equipped with a DEF aftertreatment system and a waste gate controlled by ECM.
Proven Dressta build
The new compact crawler dozers inherit a number Dressta's established design features. A strong 6-way C-frame is complemented by a robust undercarriage that is available in two options: the standard LT (Long Track) version for better stability during forward driving and levelling, and the LGP (Low Ground Pressure) version for use in swampy and muddy terrain.
Undercarriages feature a standard lubricated track system (LTS) and split link track chains to reduce removal and installation time. Both models feature pivot shaft installed suspension for final drive protection and hydraulic track adjusters for extending track chain life.
Compact in size, big on performance
Both models are equipped with 6-way (PAT) blades designed for ultimate performance in both heavy-duty and final grade applications. The TD-8S with a 1.84-cubic-metre (LT) or 2.0-cubic-metre (LGP) blade capacity, and the TD-9S with a 2.2-cubic-metre (LT) or 2.4-cubic-metre (LGP). Multi-shank (5/3) parallelogram rippers enable the compact crawler dozers to achieve the ripping performance of much larger models – 378 mm for the TD-8S, and 500 mm for the TD-9S.
Optimized for ease of operation
Both the TD-8S and TD-9S have been designed to ensure the operator retains maximum productivity. For optimal visibility, enlarged side door windows and a sloped engine hood allows for a better view of the blade front and corners. Tinted glazing reduces glare, and the machines feature a sun visor, and both an inside rearview mirror and external side mirrors to provide all-round visibility of the machine. An all new cab is designed to provide 30 percent more space, and FOPS and 2-post ROPS ensure maximum safety.
Numerous features within the dozers mean the operator is able to perform efficiently and effectively. A new high resolution LCD display provides real-time system values for temperatures, pressures and forward/reverse direction shift and ground-speed ranges.
Two ergonomic joysticks ensure smooth controllability: a left-hand joystick with control buttons and switches for steering, and a right-hand joystick for mounted equipment. An Eco-mode feature enhances fuel efficiency without sacrificing productivity. S-Series dozers are available with integrated technology options of Trimble Ready, and full Trimble 3D control systems.
Company info
Related products