JCB compact 525-60 perfect for telescopic handler rental fleets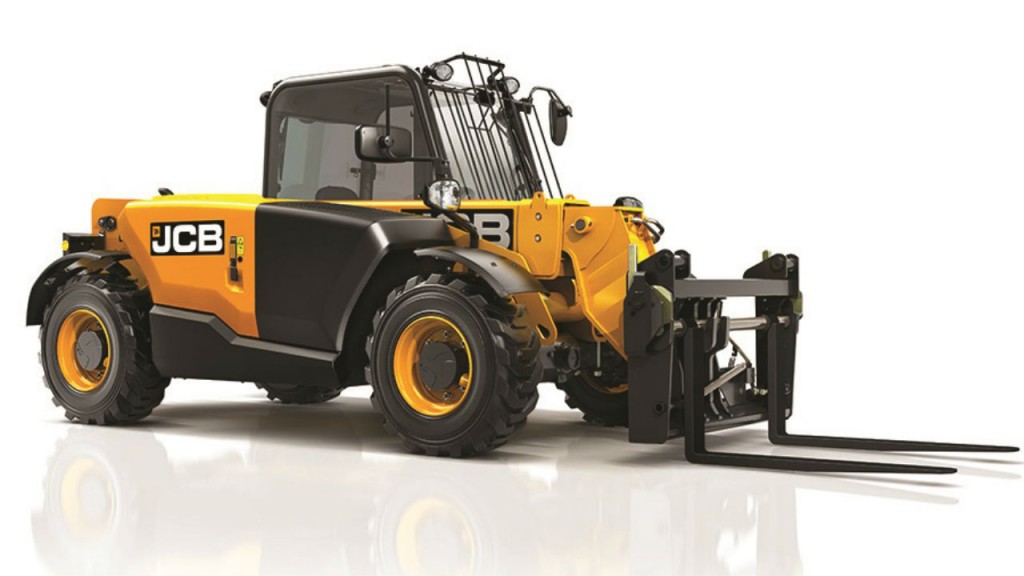 JCB developed its 525-60 model for specialty applications requiring the lift height and versatility of a telehandler with a compact footprint that allows it to operate in and maneuver through tight spaces such as parking garages, between buildings and inside structures.
With a maximum lift height of 20 feet and a load capacity of 5,500 pounds, the compact telehandler is just 6 feet wide and 6 feet 2 inches tall. The 525-60 Hi-Viz comes with a modern side-engine mount design. This permits a low boom pivot point for maximum stability and excellent visibility to the rear and across the boom. As the boom slopes down to the front of the machine, the operator has unparalleled visibility to the front wheels and to the forks or attachment.
Powerful Drivetrain
Powered by a 2.5-litre JCB Diesel by Kohler Tier 4 Final engine, the 525-60 delivers 74 hp for easy lifting performance and rapid travel without the need for a DPF or DEF, meaning less maintenance and quicker turnaround time between rentals, resulting in higher utilization rates.
A simple-to-operate two-stage hydrostatic transmission offers travel speeds up to 15 mph and the short wheelbase, three steering modes – front wheel, all-wheel and crab steering – make the 525-60 an extremely maneuverable machine. An optional limited slip differential for the front axle delivers increased traction when operating in slippery site conditions.
Equipped with a 21 gallon per minute hydraulic pump, the machine delivers auxiliary hydraulic power for a side shift attachment carriage. Customers can choose between JCB's Q-fit carriage, a Compact Toolcarrier option or a skid-steer compatible attachment interface, for ultimate versatility and fleet compatibility. The carriage can be ordered with hydraulic pin locking, allowing the operator to safely change between attachments without leaving the operator's seat.
Operator Comfort
The 525-60 benefits from a spacious cab with flat glass throughout, making it easy to change windows at a local glass shop in the event of damage. Both key and keypad immobilizer options are available and the machine can be ordered with a choice of canopy or fully enclosed cab with the option of air conditioning.
All boom functions are controlled by a single servo lever joystick, with proportional control of the two-stage boom extension allowing smooth operation and fine control for the operator. Single or double auxiliary services can be specified, allowing the use of a wide-range of dedicated JCB attachments, greatly increasing versatility and utilization, particularly for a rental fleet.
Serviceability is excellent with the side-mount engine installation and all service checks being completed from ground level. Depending on territory, the machine can be supplied with JCB's LiveLink telematics monitoring system for maximum fleet visibility and maintenance control.
The 525-60 comes with 16.5-inch tires as standard equipment. A semi-solid tire option for eliminating tire punctures and machine downtime is available. Other options include a full road lighting kit, screen guard and cab-mounted work lights.
Company info
Related products
Related Articles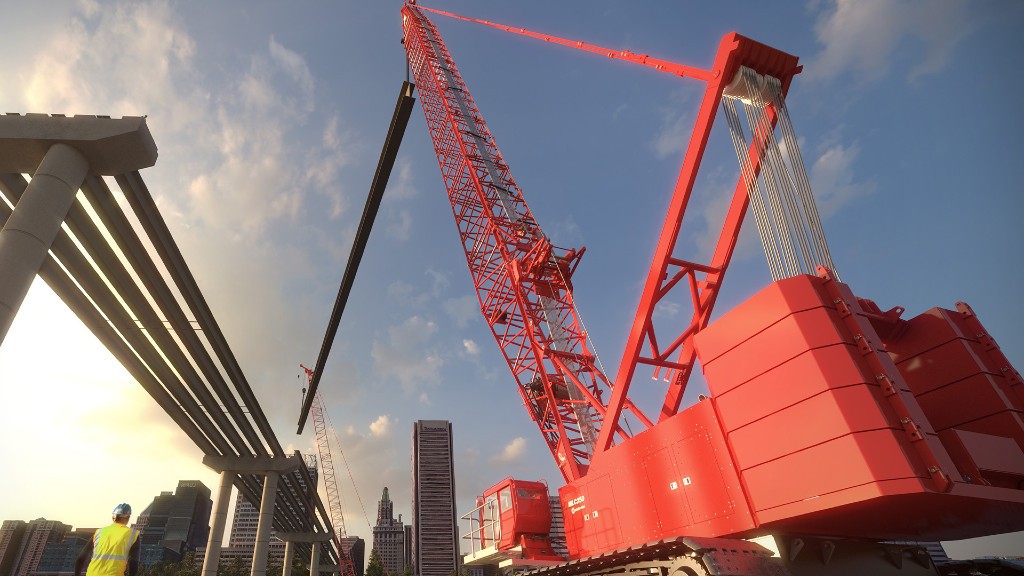 (VIDEO) Manitowoc lattice boom crawler crane updates feature open-loop hydraulics and increased serviceability