Vacuworx offers a faster, safer way to handle concrete road barriers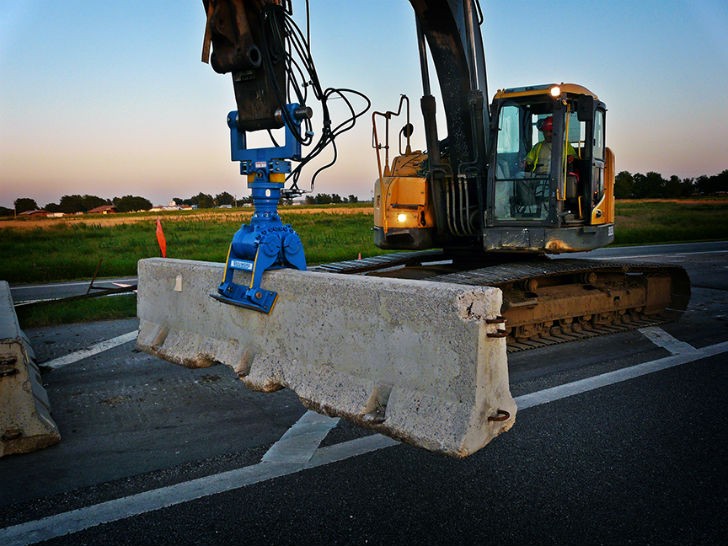 Highway construction projects can be particularly challenging, especially when space is limited, roadways are crowded and time is short. Time and budget constraints make it necessary to get the work done faster. Traffic-heavy construction locations make safety a priority. To meet these jobsite demands, Vacuworx introduces the new HL Series Hydraulic Barrier Lifters – a smarter way to handle concrete barriers.
Vacuworx has always worked closely with customers to identify needs and develop new products to serve them. The traditional method of moving concrete road barriers with slings and chains is slow and lacks control. Having workers walk with the barrier to balance and position it puts them in harm's way. So Vacuworx listened to customers who wanted a faster, safer way to do the job, and created the new HL Series Hydraulic Barrier Lifters.
Designed for use with a variety of equipment, including excavators and backhoes, the HL Series lifters connect easily and work with the host's hydraulic system. Elastomer grips provide superior performance with full surface contact without damaging materials. It is equipped with a hydraulic lock for safety to prevent loss of load if hydraulic pressure is lost.
With 360-degree rotation, the HL Series is perfect for maneuvering in confined spaces during road, bridge and highway applications. Precision handling capabilities and wireless remote operation from the cab of the host machine makes loading, unloading and installation fast and easy – without the need to have someone guide the barrier on the ground every step of the way. In addition, environmentally friendly Vacuworx hydraulic lifting systems produce near zero noise and air pollution, providing the ideal solution for construction sites within city limits or with strict emission guidelines.
The HL 81 is designed to lift concrete road barriers up to 6,000 pounds and 12 feet long. The HL 82 can handle barriers up to 16,000 pounds and 30 feet long. Quick-couplers are available for virtually all host machines for the ultimate in attachment versatility and even greater productivity on the job.
The Vacuworx commitment to safety ensures that the HL Series Hydraulic Barrier Lifters meet or exceed all global safety and engineering standards, including OSHA, ISO, ASME and CE.
Company info
Related products
Related Articles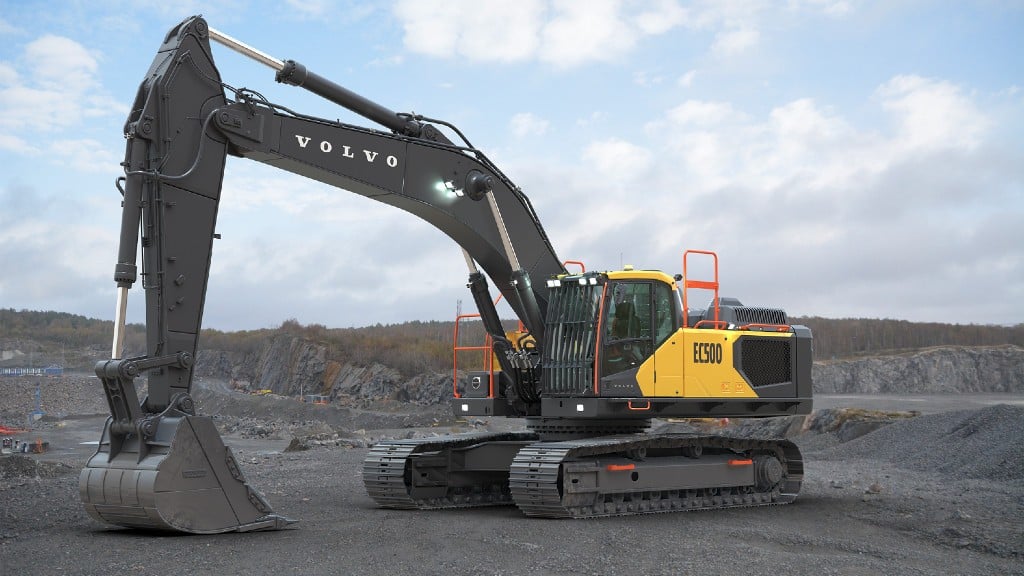 Prototype next-generation excavator from Volvo CE features updated cab, cooling, and technology