Vacuworx sets new standard for vacuum lifting with "H" models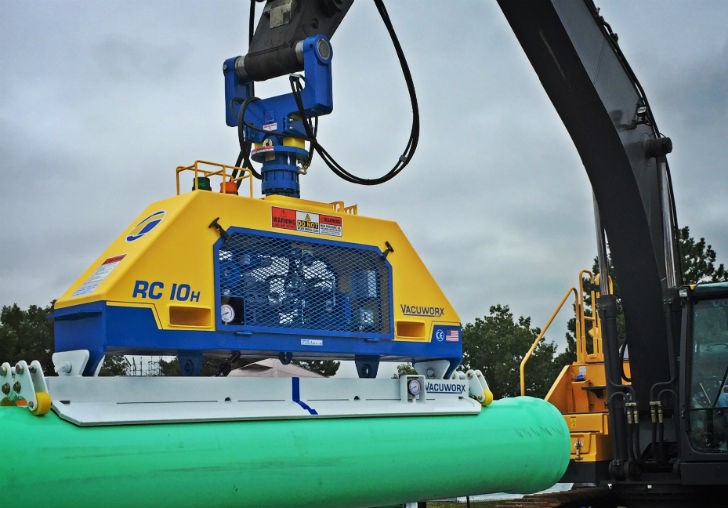 Developed to meet customer requests for a cleaner, quieter lifter, the new hydraulic "H" models from Vacuworx feature the same powerful performance of Vacuworx diesel-powered systems with much lower operating costs. Available for the Vacuworx MC 5 and all RC series vacuum lifting systems, the hydraulic option takes lifting to the next level.
Next level benefits
Vacuworx hydraulic vacuum lifting systems attach easily to excavators and backhoes with a dedicated auxiliary hammer circuit, with or without a coupler system. Because the "H" models utilize the hydraulic system of the host machine, there are no fuel requirements, which saves time and reduces operating costs. In addition, hydraulic vacuum lifters have fewer moving parts, which means greater reliability and less maintenance.
Environmentally friendly Vacuworx hydraulic lifting systems produce zero noise and air pollution, providing the ideal solution for construction sites within city limits or with strict emission guidelines. Hydraulic operation provides improved startup performance in cold weather and eliminates the possibility of fuel freezing in extreme conditions. The hydraulic lifters also weigh less than diesel models, allowing further reach and greater total lift capacities.
The MC 5H lifter is designed for use with compact hots vehicles such as wheel or track type loaders and excavators. Ideal for utility applications, the MC 5H has a lift capacity of 11,000 pounds and is suited for lower weight specifications and smaller material sizes.
The RC series hydraulic vacuum lifting systems are designed to handle materials from 22,000 to 44,000 pounds in conjunction with large-capacity host carriers. They are best suited for larger diameter energy and infrastructure projects, as well as material handling at port facilities, pipes mills and storage yards. Each unit comes with a double set of lugs to accommodate any single or double vacuum pad arrangement.
The Vacuworx Advantage
The Vacuworx Advantage starts with a commitment to safety. All Vacuworx Lifting Systems feature wireless remote operation from the cab of the host machine and 360-degree rotation to position materials without the need to tag line operators on the ground. These features offer a safer alternative to using hooks, slings or chains and help keep personnel out of harm's way.
Vacuworx Lifting Systems are also designed to increase productivity and benefit the bottom line. Vacuworx lifting allows faster load and unload cycles with less downtime than conventional methods since there are no slings and chains to hook and unhook. Vacuworx lifting virtually eliminates damage to materials and coatings without having to take extra precautions. And the need for fewer ground personnel reduces the risk of accidents and lowers payroll and insurance costs.
Company info
Related products
Related Articles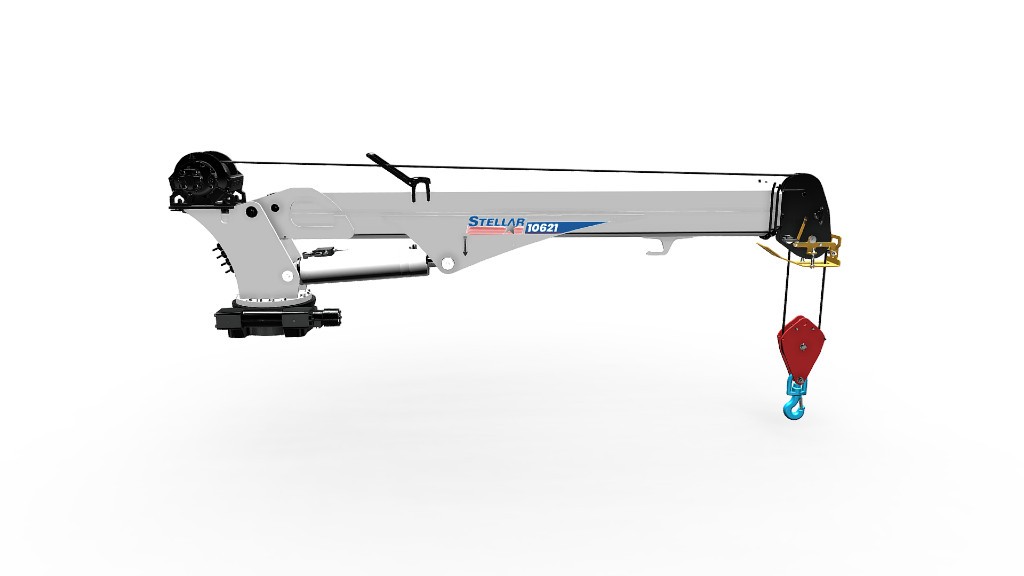 Six new Stellar telescopic service cranes feature redesigned booms and radio remote controls