MB bucket crusher reduces material easily on site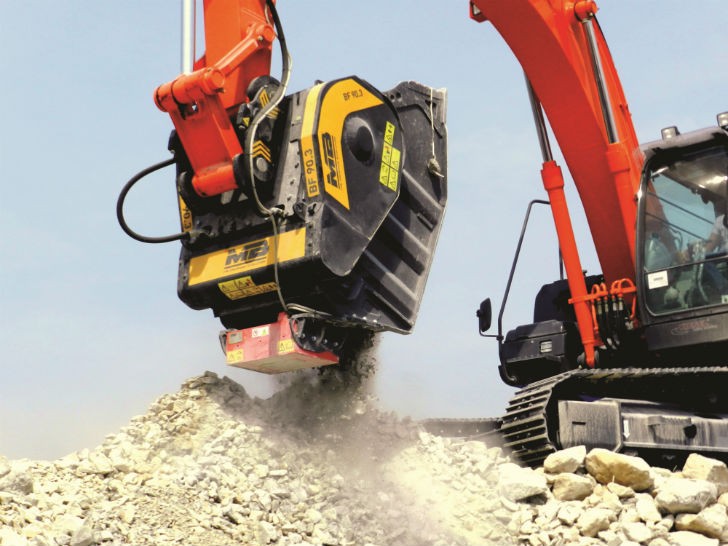 The waste material disposal process begins at the construction site with the need to reduce materials on site for either delivery to the landfill or for immediate reuse as filling material or for foundations.
The MB bucket crusher makes on-site recycling of inert materials simple – it attaches to an excavator and operation requires only the excavator operator. This bucket crusher also takes advantage of the hydraulic system of the machine it is installed on. The bucket collects, lifts, transports and discharges bulk material. The material can be reduced if needed, and the opening width can be adjusted to suit material size requirements.
With the MB bucket crusher, even small contractors can treat waste materials at the jobsite and obtain the material needed for the next phase of work. An iron removal system allows any ferrous material to be recovered. This also reduces impact on the environment, since the material is recycled on site without making trips to the landfill. The bucket also produces minimal dust and noise.
Company info
Related products