Air from tow vehicle used to tilt trailer for easy loading and unloading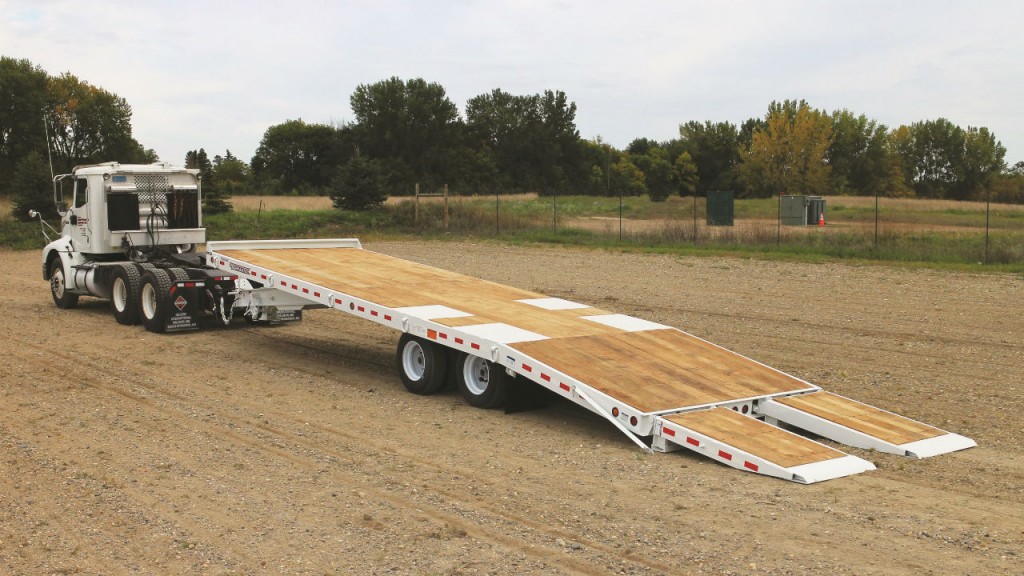 Towmaster's deck-over air-tilt trailers offer convenience and easy loading by tilting the bed using air from the tow vehicle's system. This provides a clean and efficient way of tilting the deck without the use of hydraulics. This trailer features an angled beavertail and ramps to offer a low loading angle – perfect for loading small-wheeled or paver equipment. Ramps can be manual or air-operated. Simply tilt the deck, drive on or off, and level the deck back down. The tilt deck trailer features a single-lever twin latch system to secure the deck to the frame. The low load angle allows for easy equipment loading and unloading.
Quick specifications: 34-inch deck height (empty); 8-foot 6-inch deck width; dual air bag design; air brakes; low load angle; dual-point, single-lever locking mechanism; 2-inch nominal white oak wood deck; D-ring tie-downs; Hutchens adjustable suspension; and LED lights and sealed wiring.