Atlas Copco shotcrete rig for accurate spraying with less waste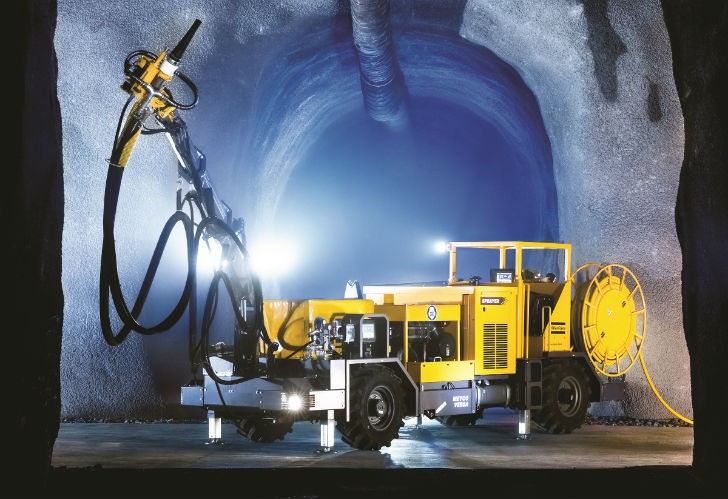 Wet mix shotcrete in mid-sized tunnels can now be applied accurately by a single operator with the self-contained mobile Atlas Copco Meyco Versa concrete spraying system. The new concept was designed for ease of operation and reliable performance while helping operators meet demanding productivity requirements.
The Meyco Versa is an advanced technology, stable spraying platform that cuts project time while increasing operator comfort and safety.
Shane Roden, Atlas Copco product manager, said: "One of the key features of the Meyco Versa is the boom, which is fast and smooth and designed to reduce wear and tear. This has been achieved thanks to a new type of glide bearing technology that we developed as a result of feedback from our customers."
The new rig comes with a sturdy Meyco Mezza telescoping boom providing stability during spraying operations. Theoretical pump capacity of the Versa system is 26 cubic yards per hour at 725 psi. Its concrete hopper holds 66 gallons.
Low pulsation and high dosing accuracy from the unit's highly accurate Dosa dosing system and data logging feature means less cost from material wasted in over application. Dosa also adjusts liquid accelerator volume and flow instantly during operation and has an auto-stop function to prevent under-spraying.
The Versa 4-by-4 carrier with crab steering is powered by a 75-hp Deutz Tier 4 Final, four-cylinder engine. Its entire design shares components in common with other Meyco machinery, ensuring availability of parts.
Versa components are arranged to minimize setup and cleaning time. All key functions are carried out through radio remote control.
The Meyco Versa is 8.5 feet tall, 25.6 feet long and has a turning radius of 22 feet outer/11.5 feet inner.