Caterpillar Hand & Foot Controls option for D Series skid-steer, multi-terrain and compact track loaders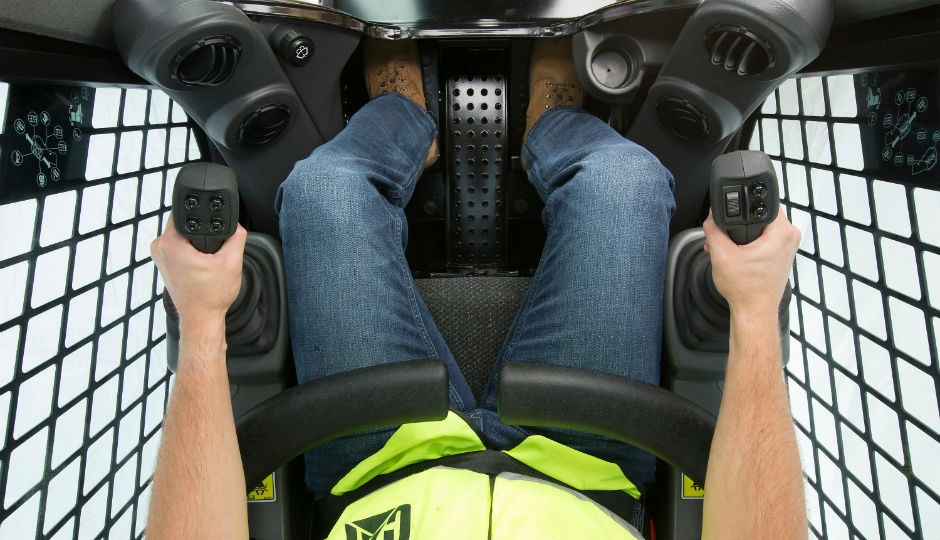 For the first time, Hand & Foot controls will be offered on Cat skid steer, multi terrain and compact track loader models. Operators who prefer this type of control can now take advantage of the full suite of features and benefits that the Cat D Series loaders deliver. With extensive input from hand and foot control users, Caterpillar has designed a set of controls which competitive users can quickly adapt.
It starts with smart joystick design. Single-axis joysticks were chosen in order to provide the fore/aft movement operators are used to. They were also engineered with components that provide the resistance and feel operators expect. In addition, the shorter joystick travel compared to traditional hand levers means operators can fully use the armrest for increased comfort and reduced fatigue.
Cat Hand & Foot controls offers multiple control modes that allow operators to tailor the drive and implement response to their skill or task.
The fully sealed and pressurized cab of the Cat D Series line is controlled with the new Hand & Foot Controls. A sturdy centre step provides low cab step-in height for easy entry and exit, while traction dimples ensure firm footing. The recessed foot pedals are adjustable to provide a comfortable and ergonomic operating angle.
The Cat Hand & Foot Controls option will be available for the 226D, 232D, 236D, 242D, 246D and 262D skid-steer loaders; for the 257D, 277D and 287D multi-terrain loaders; and for the 239D, 249D, 259D, 279D and 289D compact track loaders.