Shell Rotella Introduces New Line of Oil Filters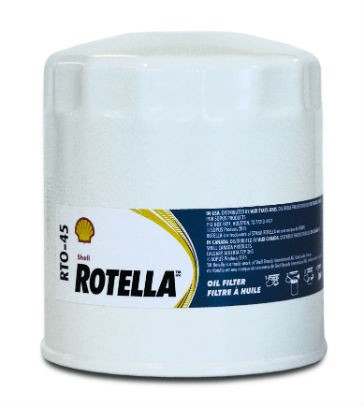 A new line of high-quality Shell Rotella oil filters has been introduced, which are designed to help reduce engine wear and promote longer oil life. Whether someone chooses conventional or synthetic engine oil for their diesel pickup oil change, Shell Rotella has the right oil filter.
"Shell Rotella oil filters were developed with the idea that a diesel oil change calls for a diesel oil filter," said Chris Guerrero, global brand manager, Shell Rotella. "For years, Shell Rottela heavy duty engine oils have delivered excellent protection and performance, so it seems only fitting that we introduce an oil filter that works as hard as the individuals who use it – and from a brand they can trust."
With the number of diesel pickups requiring synthetic engine oil on the rise, it is important to provide maximum engine protection. The new line of six oil filters has been designed to fit almost every diesel pickup truck on the road today. Developed to efficiently capture the dirt and contaminants while meeting the capacity requirements of a diesel engine to help promote longer engine life, Shell Rotella oil filters may be used with both conventional and synthetic engine oils, such as Shell Rottela T Triple Protection, Shell Rotella T5 Synthetic Blend Technology or Shell Rotella T6 Full Synthetic Heavy Duty Engine Oils.
All Shell Rotella Heavy Duty Engine Oils provide protection in three critical areas by helping to control acids, deposits and wear. The adaptive technology in Shell Rotella allows the oil to protect across all driving conditions, physically or chemically reacting to the ever-changing needs of an engine. In addition, high-quality Shell Rotella oil filters have the ability to efficiently capture the dirt and contaminants in the oil by removing and holding them until the next oil change.