Four new Merlo dealers across Canada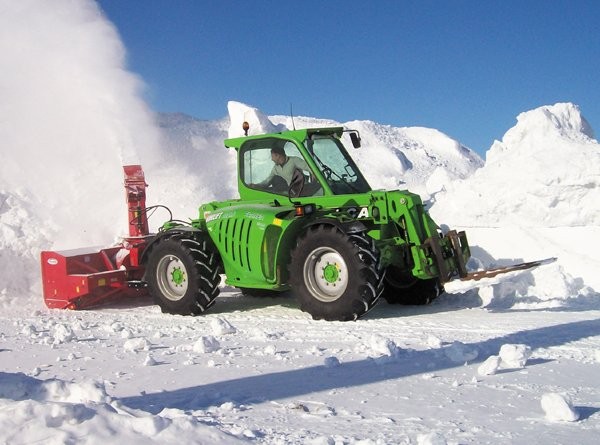 Four new Merlo dealers across Canada

Manulift EMI, the Canadian importer of Merlo innovative telehandlers, has recently concluded four major dealership agreements throughout Canada.

Manulift EMI, the leader in telehandlers in Eastern Canada is now expanding its operation to a national level with a significant expansion plan started in 2010. The company will achieve this project by strategically targeting and signing dealership agreements with dynamic businesses established and recognized in their respective region.

Manulift has recently signed agreement with:

Valley Sales & Service Ltd.: Located in St-Andre (NB), the company has been serving several industries such as forestry, contractors and agriculture since 1964. They are the first Merlo dealer in the Maritimes. All models will soon be available at this location. www.valleysales.ca

Anderson Equipment Sales: Located in Belleville (ON), this company, like Manulift, is a family business focused on providing the best products to their customers and offering the very best in service. www.andersonequipment.ca

Delta Power Equipment: With four locations, Forest (ON), Watford (ON), Exeter (ON) and Essex (ON), they serve the very South-Western region of Ontario. They are aware of the growing need for quality, versatile telehandlers. Throughout the four locations, all Merlo models will be offered to construction companies and agricultural producers. www.deltapower.ca

E. Bourassa & Sons: With five locations in Saskatchewan, in Assiniboia, Estevan, Pangman, Radville and Weyburn, they serve the South-Central and South-East areas of Saskatchewan. Established in 1924, this company is owned and operated by the 4th generation of the Bourassa family. At E. Bourassa and Sons, they believe in specialized staff to support today's technology and customer requirements. They serve the construction and oil & gas industries, and grain and beef farms. www.ebourassa.com

In order to ensure the growth and to support new dealers, a start up plan has been jointly established with all the Manulift EMI departments. This plan includes a 90 day period during which Manulift EMI is providing the tools and training for the sales, parts and mechanics departments. Afterwards, the new dealers will be able to operate the Merlo dealership autonomously along with the continuous support and expertise of Manulift EMI.
A variety of models have already been delivered to the new dealers including Panoramic, Turbofarmer and Multifarmer models. Due to the exclusive technology and patents of Merlo's models, more than 800 units have been sold in Canada since 2004. Class 1 hydrostatic transmission, full anti-torsion chassis built with the exclusive Ring of Steel™, low fuel consumption and powerful hydraulic systems are just some of the benefits that our new dealers' customers will be able to appreciate in the months to come.

Manulift EMI, with branches in Alberta, Toronto, Montreal and Quebec City, is proud to offer these innovative telehandler products to Canadian entrepreneurs.