Panther T16 Equipped with Rapid Attach Design Chassis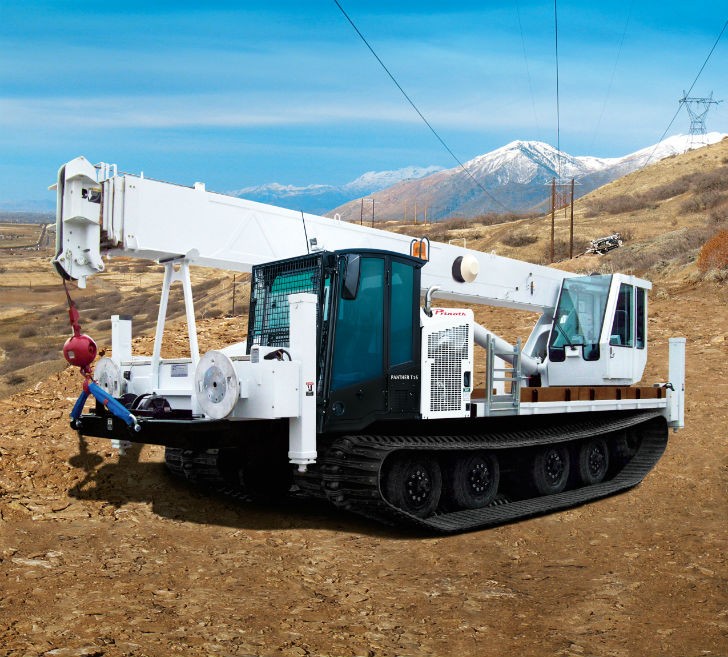 Prinoth has introduced its new Panther T16 track carrier equipped with the innovative R.A.D. chassis (Rapid Attach Design). The carrier was launched during the International Construction and Utility Equipment Exposition (ICUEE 2015).
The new Panther carrier generates extremely low ground pressure even when loaded to its maximum capacity: up to 15,200 kg (33,500 pounds). Through optimum load distribution over its innovative and exclusive chassis design, the Panther T16 can be easily outfitted with the right tool to work in any sector.
"The new RAD chassis of our Panther T16 is a unique innovation and will raise the bar in terms of productivity for our customers in the power and utility sector. Our customers will save hundreds of hours with their equipment installation. It is a design that we have created in collaboration with implement OEMs to minimize their challenges of sub-base assembly to a tracked vehicle," stated Jean-Claude Perreault, Vice President of Sales North America.
Whether mud, gravel or snow, the Panther carriers are reliable tools for extreme use in extreme environments. Thanks to their huge payload, these vehicles can be equipped with a multitude of specialized attachments. This makes them ideally suited for all types of operations in electric utility, construction, oil and gas, and mining. With its one or two-person cab, large deck space, as well as ease of implement installation, the Panther is ready to perform without fail in all sectors.
Company info
Related products