Enerpac Completes Testing on World's Largest Offshore Gantry Crane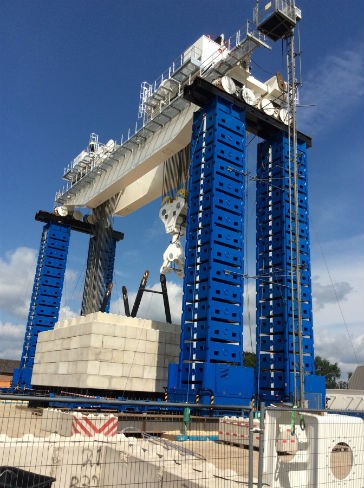 Enerpac has completed testing of the world's largest offshore gantry crane at its Hengelo manufacturing facility in the Netherlands. The crane will be used in the construction of a 5,400 meter bridge for an offshore highway on Reunion Island by French consortium Bouygues Travaux Publics, VINCI Construction Grands Projets, Dodin Campenon Bernard and Demathieu Bard Construction. The coastal highway, Route du Littoral, will connect Saint Denis with La Possession. It replaces the existing coastal road, which is exposed to falling rocks and flooding from swells and tropical storms.
The Over Head Travel Crane (OHTC) comprises two pairs of lifting beams, with an overall width of 30 meters, and a lifting capacity of 4,800 tons for lifting, moving and lowering the concrete blocks for the offshore highway. The crane is classified as A5 for the structure classification and M5 for the mechanism classification and designed to operate in tropical marine conditions with an IP66 environmental rating. Design and testing conforms to Bureau Veritas code for Offshore Units.
The Enerpac OHTC will be used on a jack-up barge currently under construction in Poland. Lifting and lowering is accomplished with a reeved winch system, based on eight grooved drum winches. Longitudinal traveling of the gantry uses a trolley arrangement comprising two trolleys per lifting beam. Each trolley is propelled with hydraulic drive motors and planetary gearboxes. The wheels run on two parallel rails bolted onto the barge's runway beams. Side shifting of the gantry hoists in a continuous movement is achieved using long stroke cylinders.
OHTC testing has been conducted on one of the pairs of beams and included lifting 1100Te blocks, synchronized lifting of the block with a hook from each beam, and checking the crane's positioning, lifting and lowering accuracy to one millimeter.
Related Articles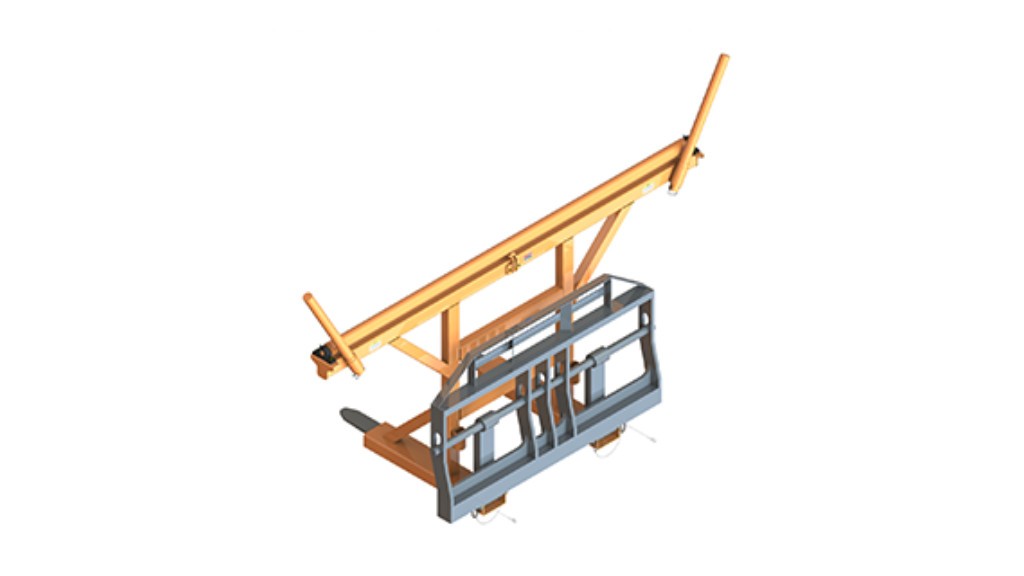 LineWise's new telehandler guard arm increase operator safety when catching falling lines