Prinoth to Display Panther T6 Crawler Carrier at ICUEE 2015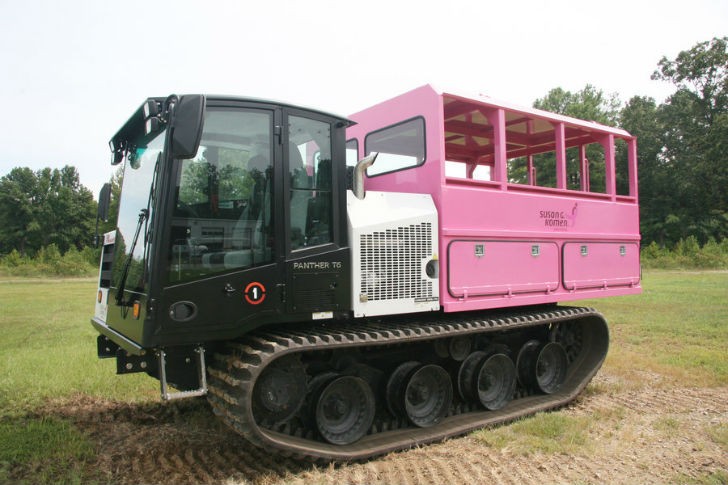 At ICUEE, PRINOTH will display its PANTHER T6 from UCO Equipment (a Utility One Source Company) at booth #N3008. The Panther T6 Personnel Carrier is painted pink in support of Susan G. Komen of Arkansas. From September 29th to October 1st, 17,000 industry professionals are invited to discover Panther low ground pressure carriers at booth N3008.
The Panther that helps the Power and Utility Community
"The new Panther T6 that our customer UCO Equipment has just bought will lead the survivor parade of this great cause in the United States while Prinoth continues cancer research support in Canada, since 2007,'' added Doug Little, Sales Director at Prinoth.
The Panther T6 Personnel Carrier will be added to UCO's rental fleet following the Race for the Cure to further raise awareness and support of breast cancer research. The Power and Utility community has been extremely active in helping promote this cause. Previous pink units from UCO have been at 100 percent utilization, working at various jobsites across the United States.
Prinoth and Breast Cancer Support
Since 2007, Prinoth has also supported this cause and employees have raised more than $34,000 for the Canadian Breast Cancer Society. Through the years they have walked over 597 miles (960 km) during Montreal's Weekend to End Women's Cancers.