Screen Machine Industries Introduces CXT Cone Crusher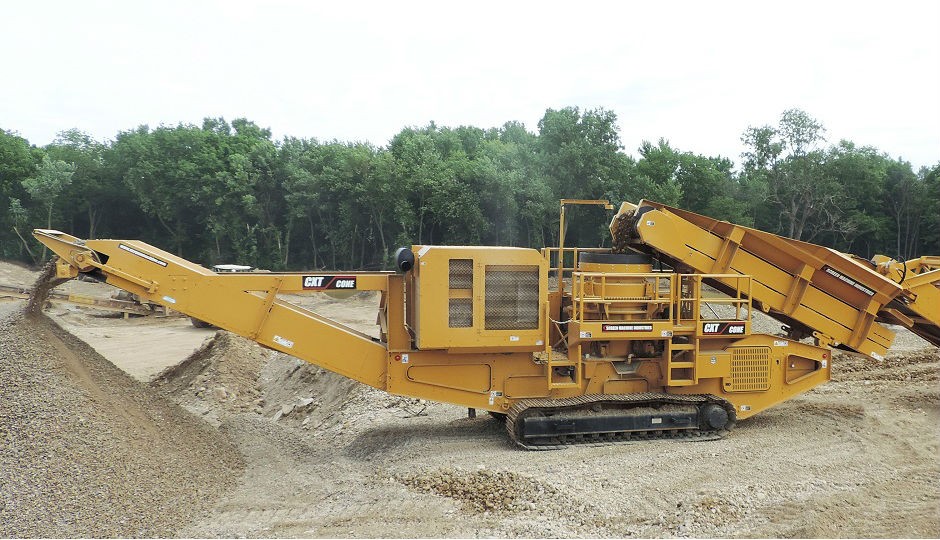 Screen Machine Industries is introducing a new cone crusher model to their extensive equipment lineup.
The model CXT Cone Crusher is a mid-sized track mounted unit with a heavy-duty 40-inch (1m) high-speed bushing cone with hydraulic adjustment and tramp relief. Creatively designed for both function and efficiency, the CXT offers high production of cubical-shaped material with a compact footprint. It is driven by a powerful Caterpillar C-13 415-hp (310kW) Acert diesel engine.
The wireless remote capability makes it a perfect fit with our other track-mounted crushers and screens to form a complete portable system. Structural frames and fabricated wear components made of Grade 80 steel provide long-term reliability and durability.