New Volvo EC140E Excavator: Improved Fuel Efficiency and Controllability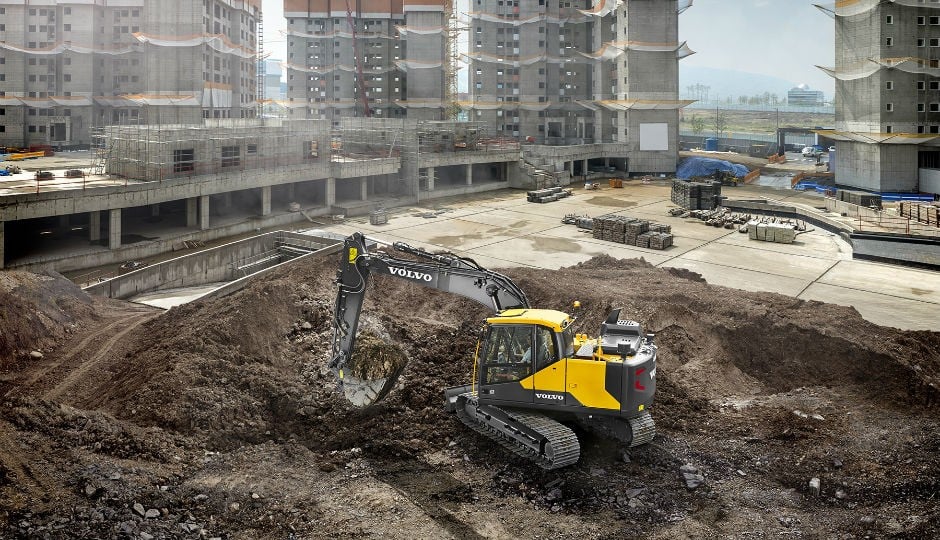 The EC140E excavator from Volvo Construction Equipment boasts increased fuel efficiency, increased power and updated in-cab controls for extremely high levels of productivity, comfort and low total cost of ownership.
Equipped with a Tier 4 Final Volvo D4 engine, the new Volvo EC140E crawler excavator features a 5 percent increase in engine power and 10 percent improvement in fuel efficiency versus previous models, helping customers minimize their fuel cost, while delivering performance and reliability. The increase in engine power and pump flow ensures highly responsive operation and travel speeds, as well as faster cycle times and improved productivity. The hydraulics system, electronic control system and advanced ECO mode have been optimized to match engine power and reduce power losses. The redesigned main control valve and new software builds on the hydraulic control system, improving fuel efficiency and controllability.
A boom float function allows pump power for boom lowering to be transferred to other functions, while the auto engine shutdown feature further helps to reduce fuel consumption by automatically switching off the engine after a pre-set amount of time.
"The EC140E is a versatile machine that can tackle any job – ranging from general earthmoving and trenching to road building and excavation projects," said Matt McLean, Product Manager – Excavators, with Volvo Construction Equipment. "With the improvements to power, fuel efficiency and cab design, this new E-series delivers higher productivity with greater comfort and lower operating costs."
Company info
Related products