Volvo's New Highly Responsive EC220E Excavator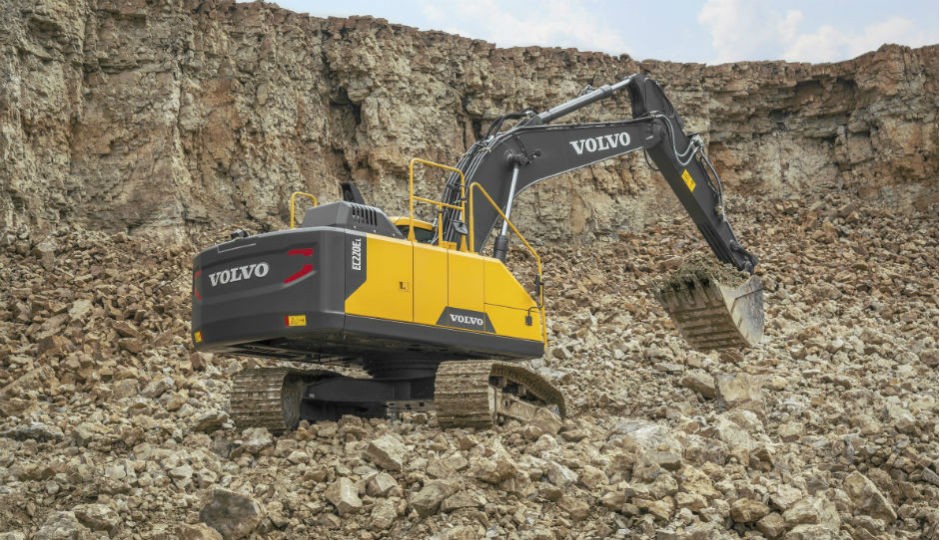 The 22-ton Volvo EC220E is the newest excavator from Volvo Construction Equipment and is fitted with a top-range Tier 4 Final Volvo D6 engine that meets strict emissions legislation across North America without compromising on power. The fully optimized hydraulics system and ECO mode deliver the precise amount of power required to complete the task in hand, while the auto engine shutdown feature helps further reduce fuel consumption and emissions by switching off after the excavator has been inactive for a pre-set amount of time.
The increased pump input power on the Volvo EC220E enables highly responsive operation for greater productivity and cycle times — and with the boom float function, the pump power normally used for boom lowering can be saved or used for other functions, also reducing cycle times. The new valve controls the boom operation proportionally according to the arm operation while grading. This system also improves lifting controllability while traveling simultaneously. When grading, the operator is now capable of maintaining the bucket teeth parallel to the ground even in H mode during the entire cycle. Fuel efficiency has been improved from previous model by 5 percent.
"The combination of our improved fuel efficiency and overall machine durability gives our customers greater uptime and ultimately increased productivity throughout the total lifetime of their equipment," said Rob Palermo, product manager excavators, Volvo Construction Equipment.
The X-shape lower frame enables even weight distribution for increased stability and durability and helps prevent damage from rocks and debris. The heavy-duty undercarriage likewise creates excellent tractive force in demanding terrain. The robust design of the boom and arm includes internal plates positioned to support pressure points during a wide range of applications.