Beau-Roc Stainless Steel Dump Body
Choose SS201 steel for high tensile strength or SS304 steel for superior rust resistance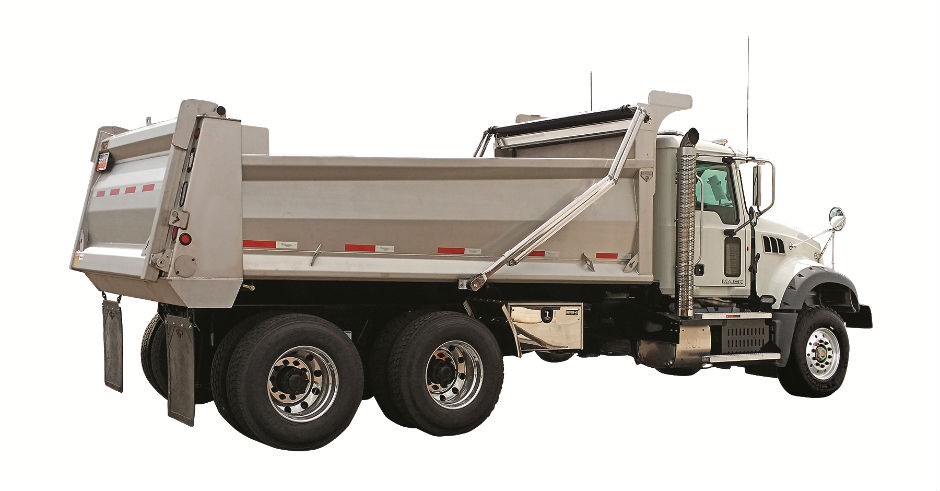 Beau-Roc has expanded its range of dump truck bodies to include a new line of stainless steel models based on the distinctive Beau-Roc Diamond sidewall.
Beau-Roc recommends its stainless steel dump bodies for municipal truck fleets, where the initial cost of stainless steel readily repays the investment with low maintenance and a longer life cycle.
Beau-Roc stainless steel dump truck bodies will be offered in a choice of SS201 steel, for high tensile strength, or SS304 steel for superior rust resistance. Both models are produced with a Hardox 450 steel floor and the industry-preferred 2B finish. A "hybrid" model is also available, utilizing more Hardox steel in high-wear areas.
All standard models come in a one piece clean-side design, seamless from top rail to rub rail with continuous welding throughout. The distinctive diamond profile, with its folded side panel, adds rigidity without compromising the ability of the sidewall to respond to load stresses as one large plate.
Body lengths from 8 feet 6 inches to 17 feet 6 inches are available as standard. Beau-Roc offers a wide range of customization options with competitive costs and delivery times.
Options include: stainless steel floor and sills; double-acting and side-opening tailgates; pre-installed cradle and cylinder; double-acting cylinder; underbody hoist; 10-inch sills, asphalt apron, tarp rails, coal door(s); 10-guage sides and/or front; traditional post and panel design.