Terex Expands Environmental Equipment Business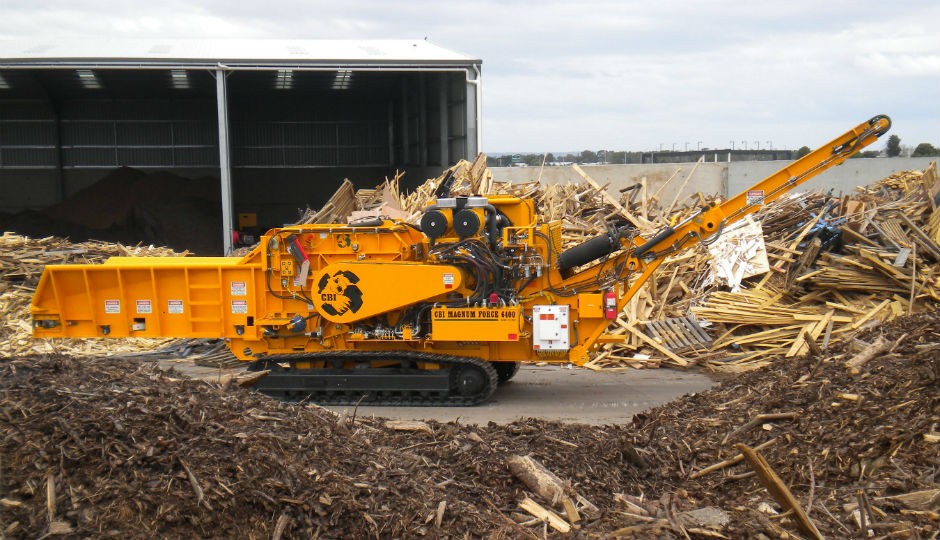 Terex Materials Processing, a business segment of Terex Corporation and Continental Biomass Industries, Inc. (CBI) are pleased to announce the acquisition of the assets of CBI by Terex, marking a significant expansion of the Terex Environmental Equipment (TEE) product line. TEE, part of Terex Materials Processing, has been serving the wood, biomass, and recycling industries since 2011 and has already delivered meaningful growth. The acquisition of CBI's business, in operation since 1988, significantly advances the product line while adding dimensions to the TEE business that would otherwise have taken years to develop. The acquisition also adds customization and specialty product capabilities that enable TEE to serve even the most demanding requirements of customers worldwide.
Kieran Hegarty, President of Terex Materials Processing, said: "Wood processing, biomass fuel production, and recycling are strong and growing industries that are driven by increasing global demand for environmentally responsible solutions to waste disposal and alternative energy. We see a real opportunity to bring value to customers in these industries by providing equipment that combines the know-how of CBI and TEE with our existing Materials Processing expertise."
CBI has a long history in the wood/bio and recycling markets and brings an experienced team that can continue to drive specialized product and project sales on a global basis. CBI also brings a portfolio of products that, when combined with Terex products and products in development, can form the basis for a line of standard products that can be sold and supported via distributors. Terex experience and established distribution relationships will enable quick development of a distributor network that will sell and support standard products on a worldwide basis.
Terex Environmental Equipment will serve customers via three distinct but collaborative sales and support channels:
The CBI brand will be maintained as a Terex brand within the portfolio. CBI products will serve the high-capacity, full-feature needs of recycling, wood processing and biomass customers, including custom-engineered solutions, where appropriate. CBI products will be represented by a direct sales force, who will work in collaboration with TEE and other Terex distribution to maximize market potential.
The Terex Eco product range will address mid-range recycling and wood processing needs for turnkey mobile solutions. This product line will primarily be sold by a network of specialized distributors, whose knowledge of application requirements and focus on the specific needs of targeted customers will distinguish Terex from other machinery suppliers.
The Terex Arborist line will include hand-fed chippers and other smaller equipment that is primarily used by tree-care specialists, utility line maintenance, and construction/ landscaping contractors. Terex Arborist equipment will be sold direct to large fleet owners and to smaller customers via a network of tree-care specific dealers.
Anders Ragnarsson, owner and founder of CBI, will continue as the Managing Director of the CBI product line. According to Anders, "Terex is the perfect partner to take the CBI brand to the next level, combining Terex's global talent and well-established distribution channels with CBI's strong product development, service, and custom design and build capabilities." In addition to managing CBI, Anders will support Tony Devlin, TEE Worldwide Business Director in developing TEE into a market leader in the wood/bio and recycling industries.
According to Tony Devlin, "Terex Materials Processing has a long history of providing application-specific equipment that converts complex materials into more useful, more valuable, and less waste intensive outputs. We're excited to build on that heritage as we further expand into the recycling, biomass and wood processing industries, and we look forward to adding value to these industries by serving our new customers to a very high standard."