Kenco Barrier Lifts Ready to Grip Even In Wet Weather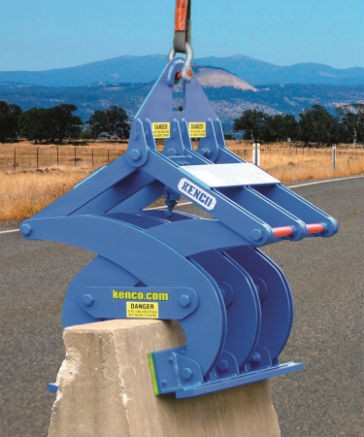 Kenco barrier lifts can be used for placing and alignment of any concrete median barriers, sound walls, curbing and piling.
Model capacities range from 1,500 to 40,000 pounds and they are ready for immediate operation on any machine with lifting capabilities, hooking up with a sling and shackle assembly (not included).
Fully automatic grab and release action allows hands-free operation. Handles on both sides allow ground labourers to guide the lifter into position. The 6-inch by 36-inch elastomer pads provide superior performance, even in wet weather, and the wide 6-inch to 12- inch grip range handles several types of wall. Pad angles swivel to match the slope of the wall to be lifted.