Komatsu Introduces the New D155AXi-8 Intelligent Machine Control Crawler Dozer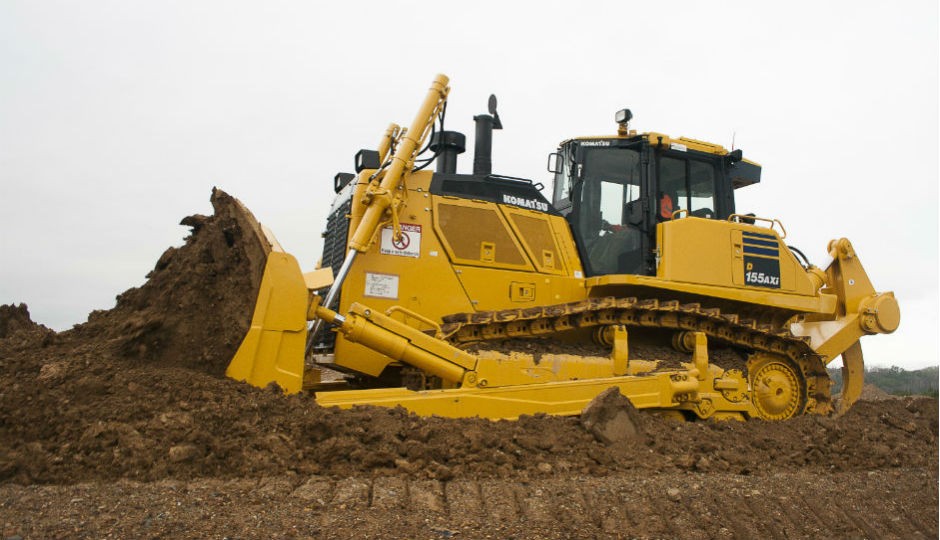 Komatsu America Corp., has introduced the new D155AXi-8, Komatsu's first intelligent machine control crawler dozer in this size class, and the newest addition to the next generation of machine control and dozer technology.
"The D155AXi-8 is ideal for highway construction and large residential or commercial site-prep projects," said Jason Anetsberger, product manager-Intelligent Machine Controls, Komatsu America Corp. "If you're looking for something that accurately and efficiently moves massive amounts of material, look no further."
The D155AXi-8 machine control system features enhanced "intelligence" that allows automated operation from heavy dozing to fine grading. The D155AXi-8 has the ability to sense and control blade load, optimize the start of the cut and minimize track slip, achieving up to 8% greater efficiency in moving material in a start-to-finish grading test, compared to typical aftermarket machine control systems.
The lack of blade mounted sensors means there's no need for operators to climb on the blade to install/remove GNSS antennas, no coiled cables to snag and no electrical connections to worry about at the start and end of every shift.
Powered by a 354 HP Komatsu SAA6D140E-7, Tier 4 Final emissions certified engine, the D155AXi-8 emits 80% less nitrogen oxides (NOx) than its Tier 4 interim predecessor. This variable geometry turbocharged and after cooled, 15.24 liter diesel engine features Komatsu Diesel Particulate Filter (KDPF) and Selective Catalytic Reduction (SCR) systems and achieves fluid-neutral fuel economy.
TIME-SAVING PRODUCTIVITY
An automatic gearshift transmission and lock up torque converter team up to select the optimal gear range depending on jobsite conditions and load, and are designed to provide maximum operation efficiency. This electronically controlled transmission locks up the torque converter to transfer engine power directly to the transmission, eliminating horsepower loss and cutting fuel consumption by up to 10%.
The patented SIGMADOZER blade, designed to dig and roll up more soil at the blade's center, holds more material, reduces digging resistance and dozes up to 15% more soil while using less power, compared to a typical semi-u blade.