New Cat 313F L GC Excavator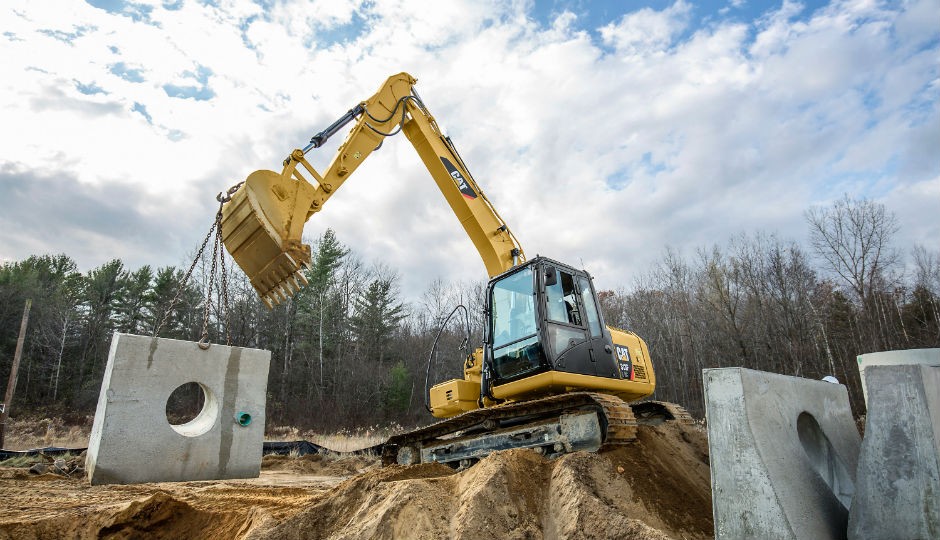 The new Cat 313F L GC hydraulic excavator is designed for the user whose bottom line depends on reliable performance at a low cost per hour. The machine features an efficient C3.4B U.S. EPA Tier 4 Final engine that's light on fuel—with no need for diesel exhaust fluid. It has a proven one-pump hydraulic system that makes everyday tasks like light excavating, spreading top soil, setting utilities, and fine grading floors easy to do. It also comes equipped with unique features like a stout and stable long undercarriage, a quiet and comfortable full-size Roll-Over Protective Structure (ROPS) cab, and uncomplicated and easy-to-reach service points that will please operators and mechanics.
The 313F L GC's 70 horsepower (52 kW) engine provides all the power needed to run the machine's hydraulic system. Fuel-conscious owners will like the choice of high power and economy modes to actively manage fuel consumption; they will also like the engine idle shutdown feature that stops the engine after a pre-set idling interval, which helps reduce fuel consumption and emissions and also extends service intervals and contributes to higher resale value by eliminating idle time from the hour meter.
The machine's new and simple hydraulic system delivers ample and reliable power for digging, lifting, and attachment use. The load-sense pump and main control valve calculate exact work demands—all to deliver the stick and bucket force needed to get work done with low owning and operating costs. For added machine versatility, the 313F L GC can be equipped with high- and medium-pressure hydraulic circuits along with a quick coupler to handle a range of Cat buckets and work tools.
The 313F L GC's structures are designed for a lifetime of durable service. The upper frame uses specially designed mountings to support the ROPS cab, and the lower frame is reinforced for added strength. The machine's heavy-duty undercarriage provides a generous track-on-ground dimension for a stable work platform, and the sleekly contoured 2.70-ton (2.45-mt) counterweight adds precise balance for handling a range of applications. A selection of track shoes and blade options help tailor the machine to your specific applications.
Booms and sticks are heavy multi-plate fabrications using internal baffles and high-strength castings and forgings in high-stress areas such as the boom nose, boom foot, and stick foot. Front linkage pins use self-lubricated bearings to ensure long-lasting pivots that require less maintenance. The 15'3" (4.65 m) boom can be used with either the 8'2" (2.5 m) or 9'10" (3 m) stick.