Vibrating Screen Offers Tandem Operation, Multiple Machine Installations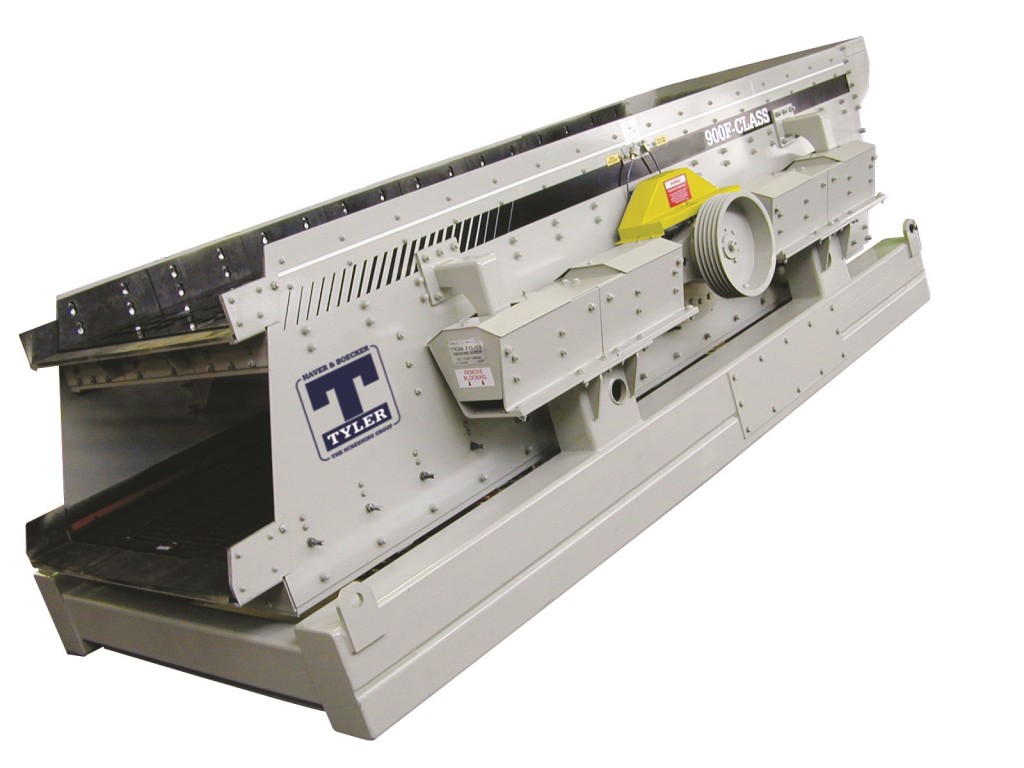 W.S. Tyler offers an alternative to machines larger than 10 feet by 24 feet with its Tandem F-Class Vibrating Screen configuration. Placing two 10-foot-by-12- foot F-Class machines in tandem offers many benefits, including cleaner operation, less maintenance and longer life for the structure that houses them.
In a tandem operation, one F-Class unit feeds the other. Whether using a two- or three-deck unit, overall screening is enhanced with a three-inch drop between screens that promotes additional material tumbling so any fines remaining on top are more likely to fall through. Discharge lips and rubber skirting minimize spillage during the transition.
Large vibrating screens operate horizontally, which requires force and that results in more wear. By comparison, W.S. Tyler's smaller F-Class units run at a 15- to 25-degree incline. Inclined machines require lower g-force, which is easier on machine components.
In comparison to units larger than 10 feet by 24 feet, running the tandem FClass configuration is a less expensive option both in terms of initial purchase price and maintenance and repair. Large units require more robust construction due to the incredible stresses they endure when processing larger loads. The cost of replacing a large machine exceeds the cost of replacing a single module from the tandem set-up. Two smaller units in tandem is a more durable and efficient option.