Hitachi Dash-5 Compact Excavator Models Deliver Versatility, Big-Time Performance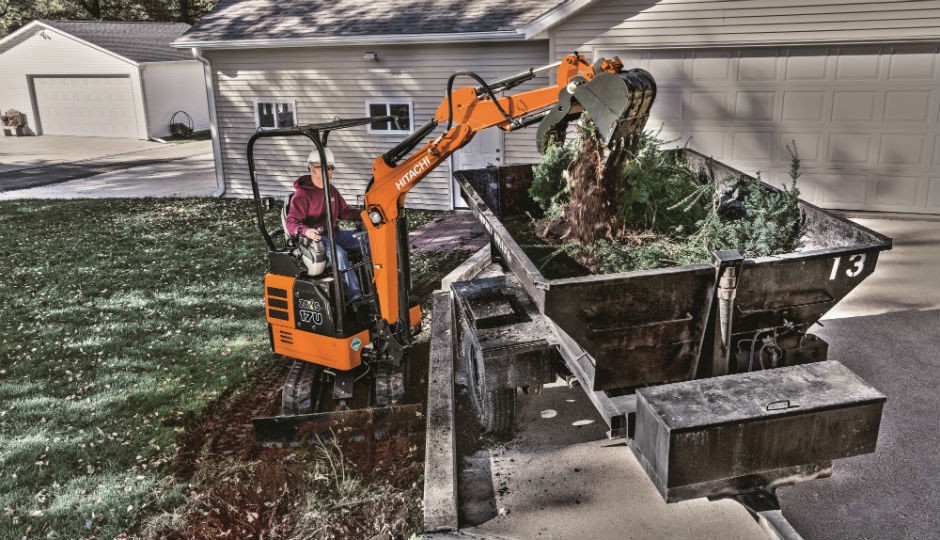 Hitachi Construction Machinery-Americas has upgraded its compact-class excavator line by introducing the ZX17U-5 and ZX26U-5.
Although they are the smallest Hitachi excavators, the ZX17U-5 and ZX26U-5 provide big-time performance on all kinds of jobs. These Dash-5 Compact Excavators feature EPA Final Tier 4 (FT4)/EU Stage IV engines and simplified maintenance with an added steel service door and side-by-side cooling cores. Additionally, the ZX17U-5 features redesigned blade extension pins, and the upgraded ZX26U-5 operator's station provides wider entry and better visibility.
"These Dash-5 Compact Excavators feature improvements designed to provide efficient production, enhanced comfort and simplified maintenance," said Mark Wall, product marketing manager at Hitachi Construction Machinery – Americas. "The ZX17U-5 and ZX26U-5 are designed for numerous industries including rental, commercial/residential building, landscaping, underground and site development. These excavators are another example of how Hitachi produces efficient, reliable and durable machines."
These Dash-5 Compact Excavators feature quiet, fuel-efficient FT4 engines that require no aftertreatment device; therefore, no diesel exhaust fluid (DEF) is needed. The ZX17U-5 (3,790 lbs.) and ZX26U-5 (5,870-6,110 lbs.) offer 14.5 hp and 20 hp, respectively.
Manual wedge-style couplers enable quick attachment changes and the ability to use a wide variety of buckets and attachments. The standard backfill blade on both models adds versatility, enabling these compacts to grade and backfill, as well as provides extra stability. The ZX17U-5 features easy blade-width expansion with redesigned blade extension pins. Additionally, the variable-width undercarriage and foldable blade on the ZX17U-5 can be hydraulically retracted to navigate tight quarters, and then easily repositioned for solid stability. Swing boom and foldable travel pedals on the ZX26U-5 are positioned where they're easy to operate, yet allow for plenty of foot room.