Hitachi introduces ZX250LC-6, ZX350LC-6, ZX380LC-6 Final Tier 4 excavators
Hitachi Construction Machinery – Americas has announced that it has upgraded three models of its successful construction-class excavator line to meet EPA Final Tier 4 (FT4) emission standards. The three excavators – the ZX250LC-6, ZX350LC-6 and ZX380LC-6 – are equipped with a powerful EPA FT4/EU Stage IV Isuzu engine that provides operators with integrated, effective engine technologies and productivity-boosting features.
"In developing this FT4 line of excavators, our goal was to maintain the efficiency, reliability and durability features Hitachi excavators are known for while evolving the line to meet the standards in the industry," said Mark Wall, product marketing manager for Hitachi Construction Machinery – Americas. "With these Dash-6 models, customers get the quiet, powerful performance that Hitachi is known for with the added bonus of cleaner operations."
The three upgraded excavators feature a new, fuel-efficient FT4 Isuzu engine that is simple and efficient. The ZX250LC-6 offers 177 hp, while both the ZX350LC-6 and ZX380LC-6 boast 271 hp.
The Isuzu engines employ cooled exhaust gas recirculation (EGR), a diesel oxidation catalyst (DOC) and selective catalytic reduction (SCR). Diesel exhaust fluid (DEF) is injected into the exhaust stream of the engine, runs through a catalyst, and turns the NOx in the exhaust into harmless water vapor and nitrogen gas. The EGR is specifically tuned to further reduce NOx (compared to EPA Interim Tier 4 [IT4]/EU Stage IIIB engines) to meet new emission standards with minimal use of DEF.
Extremely efficient combustion and an improved piston design allow the Isuzu engines to burn particulate matter in cylinder. This eliminates the need for a diesel particulate filter (DPF).
Maintenance on the FT4 excavators is simplified with features such as grouped filters near the hydraulic tank and a large hood that is easily opened for engine access. An additional hood over the top of the after-treatment system gives operators even more accessibility. These machines also feature a conveniently located DEF fill as well as a gauge that indicates fill levels and alerts operators of a low level.
Company info
Related products
Related Articles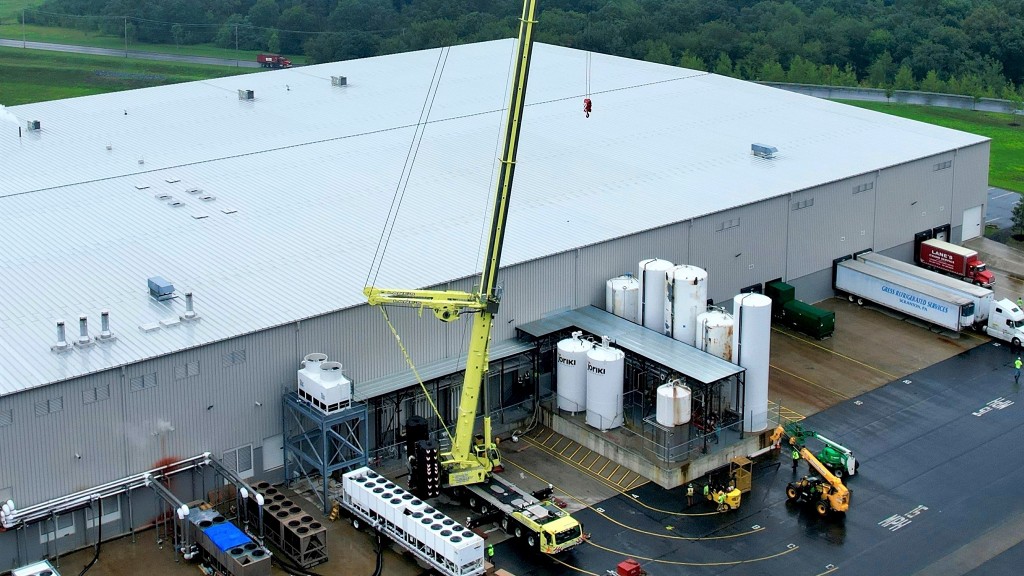 Tadano all-terrain crane uses long reach to meet unique challenge in tight plant lift