Keeping rising costs in check
Comprehensive financial review leads producer to upgrade to state-of-the-art asphalt plant that will handle 40 percent RAP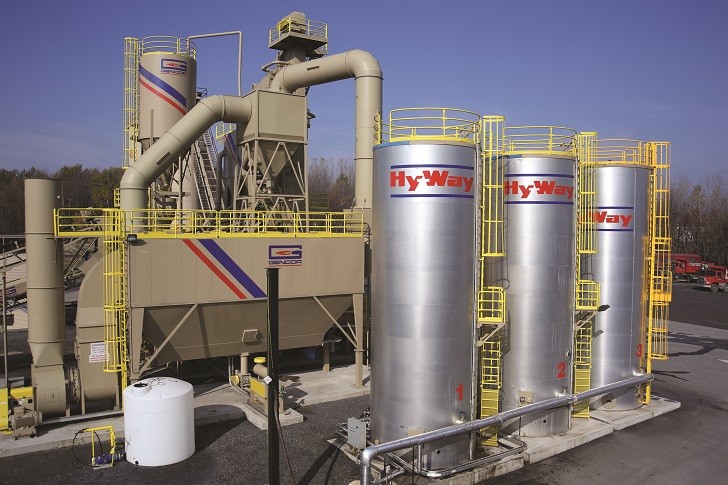 An asphalt producer found himself in a situation faced by too many asphalt manufacturers. "The cost of aggregate continued going up," said Francois Guilbeault who, with his brother, owns Asphalte Drummond Inc., based in Drummondville, Quebec. "It was having an impact on our business."
In theory, some of the cost could be passed to customers, though that is not a business approach Asphalte Drummond likes to take. Customers don't appreciate rising prices, and Guilbeault doesn't want them searching for lower-cost alternatives. Yet surrendering profit margin is not a healthy business approach, either. "We had to find a way to control the costs, while not hurting our business," Guilbeault said. He believes others in the industry face similar challenges.
"Aggregate prices are going up. That is the case everywhere, and it is happening in Quebec, too."
Taking action
A little more than a year ago Asphalte Drummond began a comprehensive financial review. It included a close look at its current costs, as well as future expectations.
Guilbeault saw aggregate costs as a key obstacle but he also saw a solution: Using more recycled material.
"The material costs less. I can keep my prices to customers lower. With recycled asphalt, I can stay in the game. It will make me more competitive."
The existing plant did not have the capability to process enough recycled material to make a significant change to the cost of mix. Guilbeault turned to the experts at Gencor to spec a batch plant that would allow flexibility to his customers while increasing recycled asphalt into his operations. Asphalte Drummond has since increased their RAP (Reclaimed Asphalt Pavement) use significantly and eventually will take full advantage of the plant's 40 percent RAP capability.
As a result, Guilbeault has a renewed commitment to recycling and an updated, state-of-the-art plant that also has environmental benefits.
The plant
Asphalte Drummond produces about 280 tons per hour with the new batch plant, though it could produce more. This is a large increase from the approximately 60 tons per hour produced by the previous plant.
The new plant has a special drying drum that pre-heats the RAP as it enters. A special bin on the batch tower then enables RAP to be metered into the pugmill at a 40 percent rate.
The plant's ability to integrate recycled asphalt will help keep costs in line for current customers, while the increased tonnage will enable Asphalte Drummond to serve more customers. Asphalte Drummond has a healthy amount of business, including many local municipalities who use patching, as well as laydown and overlay mixes.
Guilbeault is also hoping for increased efficiencies beyond the use of recycled materials. The new plant runs on natural gas, which is expected to help reduce fuel costs.
The Gencor team erected and commissioned the plant, and Guilbeault took full advantage of the exceptional training they provided. In addition, Gencor provided guidance on improving operations to maximize overall plant efficiency. Guilbeault said he liked their thorough approach, as well as the training they provided.
"There are many reasons to buy the new batch plant," he said. "Noise is not a worry with this plant, neither is dust. We have a new operation, and we are confident it can help our business grow and make our future more secure."
Related Articles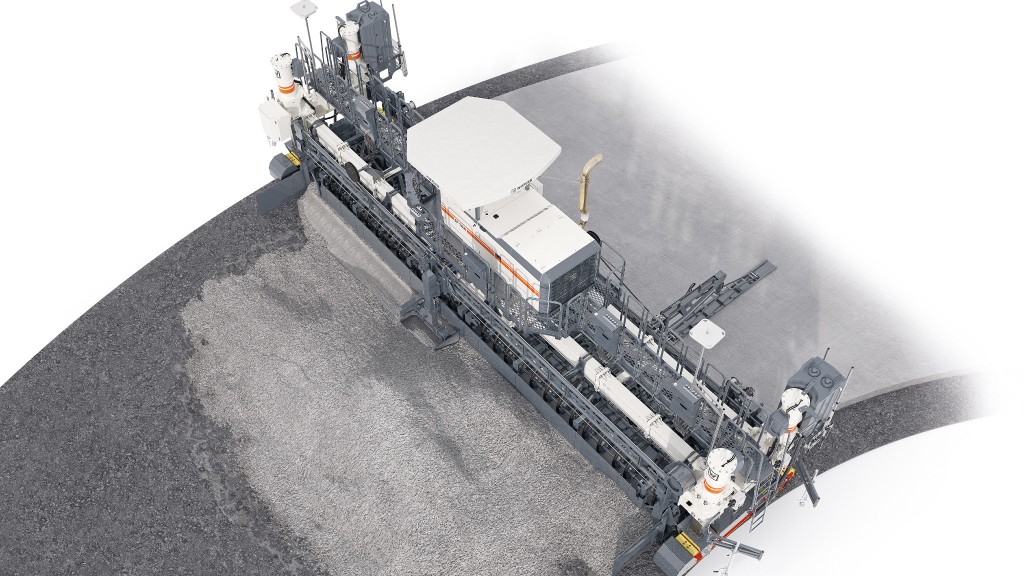 Wirtgen inset slipform paver designed for versatility and efficient operation