Compact Power Equipment Rental Names JCB Preferred Compact Excavator Supplier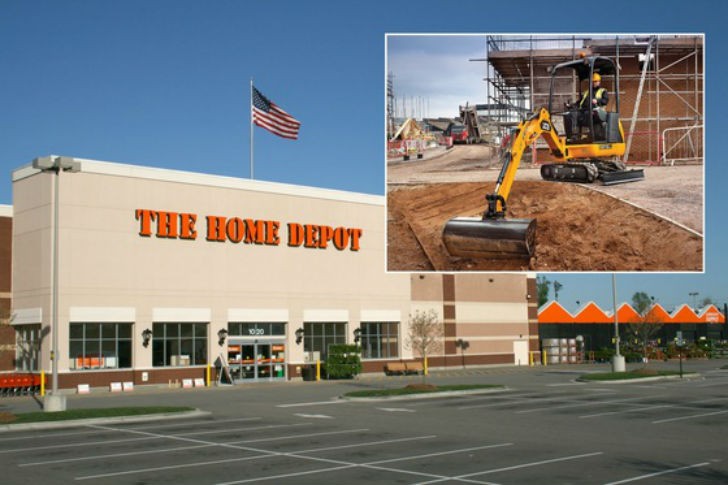 JCB has announced an enhanced alliance with Compact Power Equipment Rental to supply their 1,015 and growing rental stores, each located within select Home Depots across the United States and Canada, with its 8029 and 8018 model compact excavators. The enhanced relationship came to fruition following a trial of JCB compact excavators by Compact Power Equipment Rental.
"We initiated a test program with JCB excavators in 2014," stated Roger Braswell, President and Chief Executive Officer of Compact Power Equipment Rental. "Following an extensive evaluation, including aftermarket parts and service support, we've selected JCB as a preferred supplier. Their team has been exceptionally easy to do business with, approaching our relationship as a true partnership and mutually beneficial growth opportunity."
JCB has recently launched a new line of next generation compact excavators which have quickly been heralded for their performance, ease-of-transport and fuel efficiency.
As a preferred supplier for Compact Power Equipment Rental, JCB is poised to grow the market share and brand awareness of its compact excavator line. "JCB is placing a significant focus on the rental industry. Our enhanced relationship with Compact Power Equipment Rental is extremely important to both our business and theirs. We are working very closely to provide the equipment needed with a delivery method conducive to their business model," states Keith Hoskins, Director of JCB Compact Products.
As part of the Compact Power Equipment Rental agreement, JCB compact excavators will be featured at select Home Depot Pro Days events.
"JCB compact excavators are a great fit for our rental fleet. Long known for their quality, innovative and safe products, JCB excavators were an easy choice. Their compact footprint allows our key contractor and homeowner customers the ability to complete a variety of work," said Braswell.
JCB is a privately-owned, global company that manufactures over 300 different machines from 22 plants on four continents including the United Kingdom, India, Brazil and the United States. Equipment lines offered include: backhoe loaders, Loadall telescopic handlers, tracked and wheeled excavators, wheel loaders, articulated dump trucks, rough terrain forklifts, mini-excavators, skid steer loaders, compaction equipment and the unique Fastrac tractor.