Wyco Electric Motor Vibrators for Concrete Receive Safety Certifications
Sure Speed and 994 meet highest standards for electrical and noise level compliance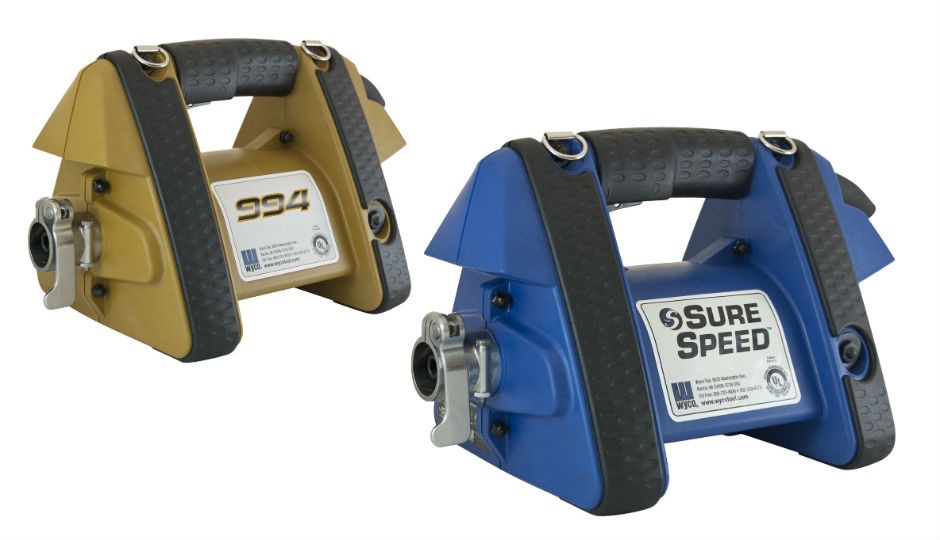 Wyco, a division of Badger Meter and pioneer in the development of concrete vibration products, has received U.S. and international safety certifications for its electric motor vibrators. The Sure Speed Electric Vibrator, known for its innovative speed control technology that minimizes concrete surface defects, and 994 Electric Motor Vibrator meet the highest industry electrical compliance standards and National Institute for Occupational Safety and Health (OSHA) standards for noise levels.
Both electric motor vibrators comply with the U.S. and Canadian UL 60745-1 and UL 60745-2-12 standards for safe tool operation in the grounded and double-insulated categories, including portable generation applications. The Sure Speed also meets international electrical standards in more than 50 other countries with IEC 60745-1, IEC 60745-2-12 and EN 60745-1 certifications. Additionally, the Sure Speed's unique ultra-quiet fan design complies with the OSHA 29 CFR 1910.95 standard for noise levels as the unit can be operated for up to 8 hours without ear protection.
"Wyco has a strong track record of providing the construction industry with safe tools for concrete consolidation. It's in our DNA," explained Paul Jaworski, marketing manager, Wyco. "For example, our concrete vibrator was the first of its kind to meet OSHA standards and receive UL approval in 1986."
Every Sure Speed and 994 are compatible with the installed base of Wyco shafts and heads – allowing customers to maintain their Wyco investment while upgrading to the newer, safer electric motor vibrators. Shafts are available in lengths from 2 feet to 30 feet, and heads are available in sizes from 13/16 inch to 2 1/4 inch. Both vibrators have a rugged molded motor enclosure, durable electric switch, and easy-to-service motor brushes. Sure Speed vibrators feature an energy-efficient motor that produces uniform and repeatable vibration to ensure that it never separates out water or aggregate. Because Sure Speed minimizes the need for surface patching, users can finish consolidation jobs faster.