Komatsu America Corp. Launches the New PC360LC-11 Hydraulic Excavator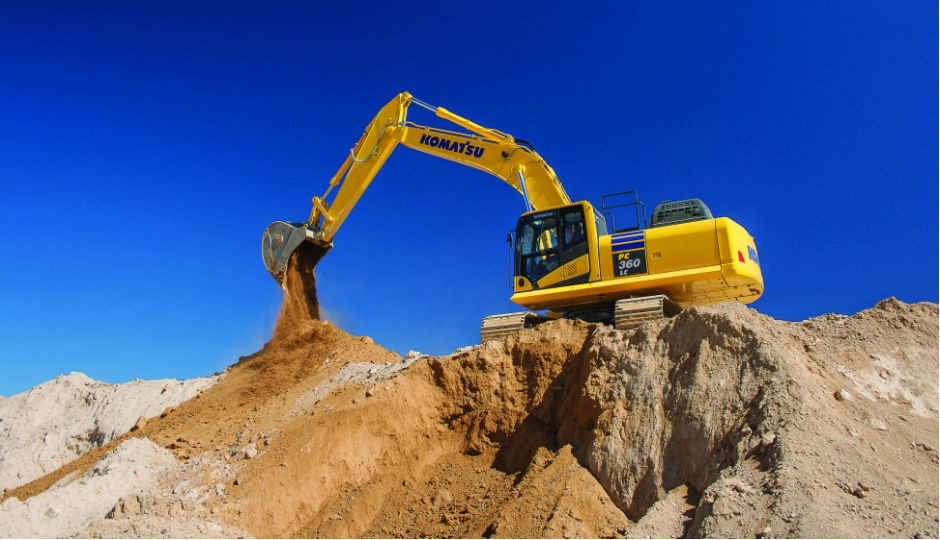 Komatsu America Corp. has introduced the PC360LC-11 hydraulic excavator. With a net horsepower of 257 hp. (192 kW), the PC360LC-11 is powered by a Komatsu SAA6D114E-6 engine, which is EPA Tier 4 Final emissions certified. Komatsu's Tier 4 Final engines are built on the solid foundation that started in 1996 with the introduction of Komatsu's first Tier 1 engine. The culmination is today's Tier 4 Final engine that is productive, dependable and efficient. This new excavator leverages Komatsu's leadership in technology and innovation by delivering a more environmentally friendly engine that provides high levels of performance while reducing operating costs and improving fuel efficiency.
With an operating weight between 78,645 lbs. (35,627 kg) and 80,547 lbs. (36,535 kg), the PC360LC-11 has upgraded cab features and an enhanced power mode for greater productivity and lower cost per ton. The excavator is equipped with the latest KOMTRAX technology, which relays data such as fuel levels, Diesel Exhaust Fluid (DEF) levels, operating hours, location, cautions and maintenance alerts. A new Operator Identification System reports key operating information for multiple operators, and the new Auto Idle Shutdown function helps reduce idle time as well as operating costs.
Komatsu EPA Tier 4 Final Emission Certified Engine – Productive, Dependable, Efficient
Komatsu's proven Tier 4 Interim foundation integrates a Selective Catalyst Reduction (SCR) system using DEF to meet EPA Tier 4 Final emission regulations for NOx emissions. The engine uses an advanced electronic control system to manage the air-flow rate, fuel injection, combustion parameters, and after treatment functions to optimize performance, reduce emissions, and provide advanced diagnostic capability. Komatsu continues to use its Komatsu Variable Geometry Turbocharger (KVGT) and an Exhaust Gas Recirculation (EGR) valve for precise temperature and air management control as well as longer component life.
For reliability and durability in demanding conditions, Komatsu developed the entire system, including the control software that is critical to the effective operation of the aftertreatment system. Additionally, the control system is integrated into the machine's on-board diagnostics systems and KOMTRAX, Komatsu's standard telematics system.
Highly Efficient Hydraulic System
All major components on the new PC360LC-11 including the engine, hydraulic pumps, motors, and valves are exclusively designed and produced by Komatsu. This integrated design uses an efficient closed center load sensing hydraulic system and features a new enhanced power mode for improved performance and reduced cycle times.