DTNA's Elite Support Network Welcomes 150th Dealer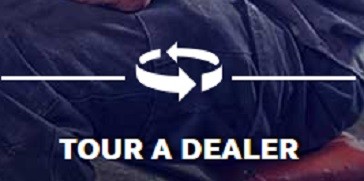 The Daimler Trucks North America (DTNA) network of Freightliner and Western Star Elite Support Certified dealers reached a major milestone with the addition of its 150th dealer: New West Truck Centres in Calgary, Alberta, Canada.
Since its inception in 2009, the Elite Support Network has grown steadily and currently has an additional 100 dealerships in the process of achieving certification.
"We are so proud of all of our Elite Support Certified dealers," said Jennifer Stevenson, director of distribution development, Daimler Trucks North America. "They work hard to achieve certification by meeting a stringent set of criteria covering 20 focus areas within the dealership - from enhanced customer communication to improved service throughput and targeted employee training."
To celebrate this milestone and the growth the Elite Support Network has experienced, DTNA has launched an interactive 360-degree virtual tour of an Elite Support Certified dealer.
""The virtual tour is representative of all Elite Support Certified dealers, where facilities are designed to minimize downtime and provide a comfortable environment for drivers and technicians to work on vehicles," said Stevenson.
Elite Support is a collaborative initiative between DTNA and its Freightliner and Western Star certified dealers across North America. The goal of all Elite Support Certified dealers is to offer quality service and repairs as efficiently as possible to maximize uptime and get trucks back on the road.
To learn more about Elite Support or to experience the virtual tour, visit www.EliteSupportNetwork.com.