Elite Support network continues to raise bar for customer service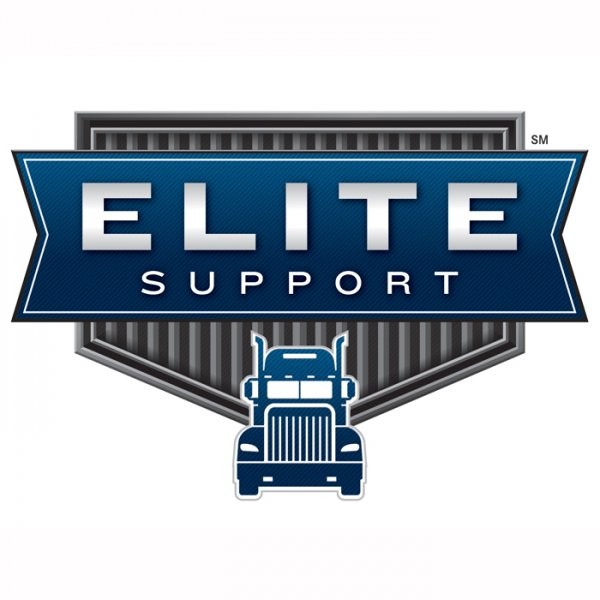 Daimler Trucks North America's (DTNA) network of Elite Support Certified dealers continues to grow as fleets and independent owner-operators become more aware of the services and amenities offered at these specific locations. Freightliner and Western Star Elite Support Certified dealers offer rapid diagnostics, consistent communication and exceptional service, making Elite Support certification something that fleets and drivers request of the dealerships they visit.
"We're very proud of where Elite Support has come since its launch," said Martin Osborne, general manager, distribution network development at Daimler Trucks North America. "Our dealers are truly engaged and invested in making advancements that not only improve the customer experience, but also help make dealers more efficient."
Elite Support is a collaborative initiative between DTNA and its truck dealers that focuses on improving the customer experience through continuous improvement best practices. These best practices are based on Daimler's own philosophies of assessment and change to improve operations. Elite Support focuses on enhancing dealership processes that address customer concerns, which leads to higher standards of customer satisfaction throughout the network.
"We're particularly pleased with dealer retention and the sustaining power of Elite Support," said Osborne. "Dealers who've come through the certification process find more than enough reason to continue their efforts, even though the standards evolve every year. In all, we now have 95 Elite Support Certified dealers and another 63 in the process of making improvements to become certified. In the future we expect even more dealers will become Elite Support Certified and sustain a continuously improving high level of performance."
To become Elite Support Certified, dealers are required to demonstrate proficiency in different areas such as service and parts processes, technical and operational training, and customer amenities. All of the current standards are focused on providing a superior customer service experience from participating locations. Dealers use continuous improvement methods to provide the foundation and skills to address their own self-identified opportunities for improvement. Dealers also share their successes and challenges with their peers at a yearly summit and through ongoing in-person, online and telephone collaboration.
On average, dealer certification achievement takes seven months. Some of the major steps are:
• Self-assessment by the dealership Change Management Team
• Two-day Elite Support boot camp
• Three-day Continuous Improvement Coordinator course
• Completion of all Elite Support requirements by dealership (currently 127 standards)
• Validation of standards by an independent company to achieve certification
• Once certified, dealers are required to complete quarterly continuous improvement events and monthly audits along with specific monthly metric tracking
• Annual re-certification based on enhanced network-wide standards
"In 2012, Elite Support won one of Daimler's prestigious Global Continuous Improvement awards," said Osborne. "This collaboration between DTNA and our truck dealerships will continually raise the bar so our customers benefit from an improved customer service experience."