KINSHOFER acquires Intellectual Property and Distribution Rights from Wedgelock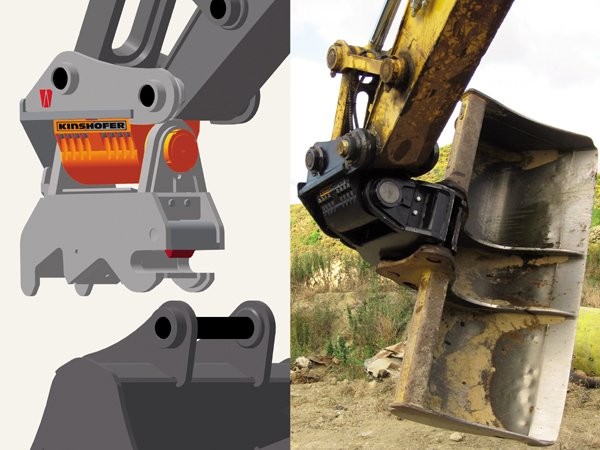 The German company KINSHOFER GmbH has entered an agreement tranferring the Intellectual Property Rights and certain distribution rights of New Zealand-based company Wedgelock Equipment Ltd.

For over 40 years, KINSHOFER has been a leading manufacturer of attachments for truck mounted cranes and excavators, consistently developing its product range in both, the crane and excavator markets, to become a competent partner for OEMss and OEDs.

Wedgelock Equipment is a New Zealand based company designing, manufacturing and globally marketing an innovative and comprehensive range of quick couplers, buckets and other excavator attachments. Its recently developed and successfully marketed I-LockTM couplers have set a new safety standard for quick couplers which many OEMs trust.

KINSHOFER and Wedgelock will continue their successful cooperation developing and marketing products for the industry.

The acquisition of the IP and Distribution Rights will enable KINSHOFER to offer a complete range of quick coupler and buckets to its global customer base. Combined with the Nordic style couplers and buckets offered by RF System from Sweden, KINSHOFER's range of couplers and buckets will become a significant part of its excavator attachment business.

KINSHOFER has appointed Mr James Baird as Product Manager for the product range of quick couplers and buckets. From his U.S.-based office, James Baird will integrate and develop the new line of products. James Baird brings vast knowledge and experience to the KINSHOFER Group, formerly co-owning JRB Attachments and working for Paladin Brands for several years.