2014 Ontario Truck Driver of the Year: Born to Drive
Despite 47 years on the road and 8.5 million accident-free kilometres, Meyers Transport driver Dale Cockins never imagined he'd receive an ovation for his work or be recognized as the Volvo Trucks Canada-OTA Truck Driver of the Year. But that's exactly what happened last evening at the Ontario Trucking Association's annual convention and awards dinner in Toronto.
"For me, this award like going to heaven," said Cockins upon receiving the news he'd won the prestigious title. "At this point in my career, being recognized for doing a good job by the industry I love and have spent my life in is something that's very special to me. I am extremely grateful."
OTA president, David Bradley, says: "Dale embodies the definition of a trucker's trucker; he's the kind of driver we wish every driver, especially the new drivers entering the industry, would emulate."
Added Peter Currie, Ontario district manager, VolvoTrucks Canada: "It's an absolute pleasure to present this award to a driver as deserving as Dale," he says. "Dale personifies what truck driving should be about -- courteous, professional and safe. He genuinely cares about the people he works with, his customers and the other drivers he shares the road with."
Born and raised in Roslin, Ont., near Belleville, he grew up working with heavy machinery on the family dairy farm and in the bush cutting logs with his father and brother. When he was 14, a neighbouring farmer asked Dale if he would deliver milk in the summer. "I said, 'well, Bill, I don't have a driver's licence,'" Cockins recalls with a wry smile. "So he says, 'aww, you'll be alright.' So, I did."
Still in high school, Dale's older brother Wayne taught him to drive a truck and they ran as a part-time team until Dale was old enough to buy his own power unit – a 1961 International 4-ton – to haul pulpwood. He chopped the wood at night and delivered it in the morning before classes. Since then, Dale has owned eight trucks and driven nearly 9 million km with no preventable collisions. He has been with Meyers Transport of Belleville for the last 22 years, originally as an owner-operator and currently as a company driver.
"He's efficient, he's dependable and above all, he's safe," says company president Jacquie Meyers. "Equally important, he always puts customers first. He goes the extra mile to make sure our customers are happy, whether he's met them or not."
That was never truer than a few years ago on the afternoon of Christmas Eve, when Dale noticed a child's swing set sitting on the dock that had arrived late from the shipper. Knowing in his heart there would be a child somewhere without a gift on Christmas morning, Dale called the customer at home and arranged to deliver it personally. They agreed to meet at a local mall, but right away Dale knew the large box wasn't going to fit in the customer's car. So, like a real-life Santa Claus, he piloted his 18-wheeled sleigh to the family's front door and unloaded the swing set.
"That's just typical Dale," says Meyers' VP of Operations, Joe Ball. "It's the kind of thing he does without hesitation."
Dale has also performed many acts of courtesy and chivalry on the road. Whether it's putting out car fires, attending to people at accident scenes, or pulling fellow drivers' trucks out of ditches, he always stops when there's someone in need of assistance.
Dale says the most gratifying point in his career came in 1998 during the ice storms of Quebec and Eastern Ontario. He was one of several truckers who volunteered to deliver food and supplies for two months to stranded people with no heat or power. "It was trucks that got those people back on their feet – it was trucks!" Dale says passionately. "I'll never forget that – the smiles, the handshakes – just how thankful they were for every load. That'll stay with me forever."
As will, he promises, the feeling he got when he learned he was the recipient of the 2014 Volvo Trucks Canada-OTA Truck Driver of the Year Award.
Related Articles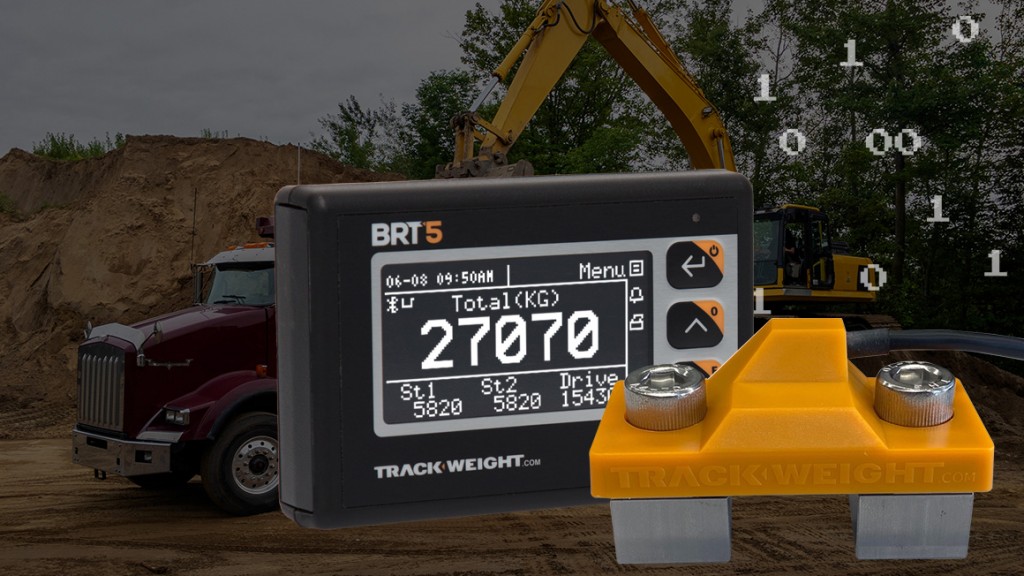 Aftermarket onboard truck scales from TrackWeight provide accurate measurement in harsh use