New JLG Customer Training Center and Proving Grounds Graduates First Classes
Recently completed construction quadruples size of training facility, adds driving and skills course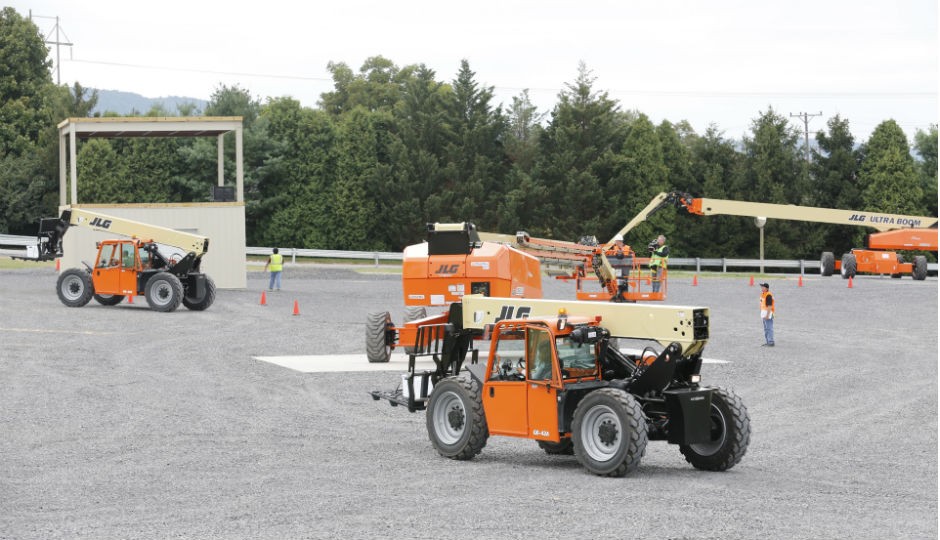 Classes are underway at the expanded customer training center and all-new proving grounds for lift and access equipment at JLG Industries' headquarters in McConnellsburg, PA.
Completed in August, the $2.5 million project quadruples the size of the company's original training facility to accommodate more students and machines. In addition, a four-acre outdoor proving grounds course provides trainees with a hands-on learning experience to develop driving and operating skills on telehandlers, scissor lifts and boom lifts.
"Whether its classes for equipment operators or service technicians, or our Train-the-Trainer program, this new facility will make it easier for students to learn because they'll have more multimedia resources, more equipment, more space and more comfort," said Rick Smith, JLG Industries' senior director of product training. "We've expanded the indoor demonstration area to include four bays that feature 30-foot-high ceilings to accommodate as many as four JLG Ultra Booms."
The additional bays also allow JLG to conduct multiple training classes at the same time in a climate-controlled environment that protects participants from the elements. Live demonstrations are enhanced with multimedia media projections on a large screen and several HD monitors that ensure students a clear view of the lesson no matter the class size.
Customers also have the opportunity to operate JLG equipment outside on the new proving grounds, a safe environment that recreates a working construction jobsite. The grounds feature mixed terrain, structures for placing and picking telehandler loads, and several aerial work platform targets to simulate real-world applications. Participants maneuver equipment under and around obstacles, including simulated power lines, while moving up and down slopes and grades.