Game Changed – Lincoln Electric Introduces the Power MIG 210 MP
Compact Multi-Process Welder Breaks $1000 Barrier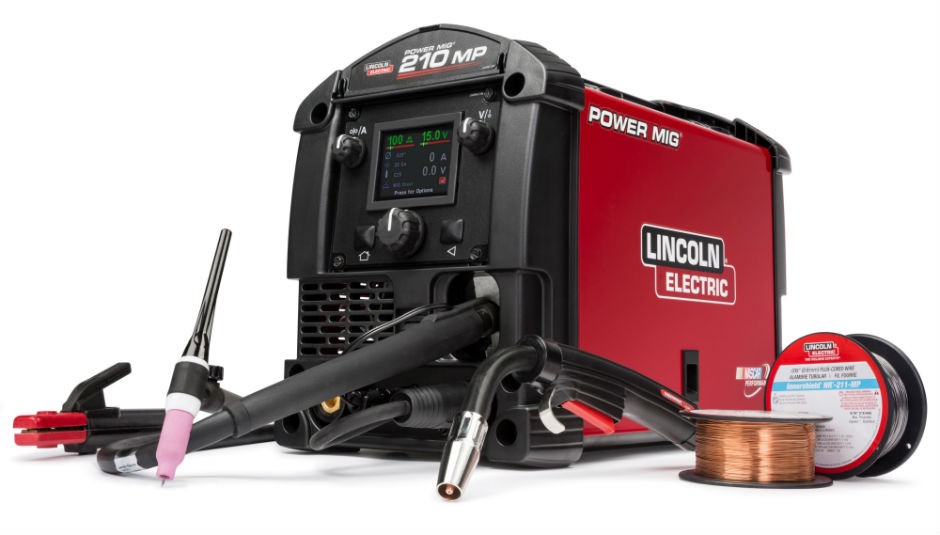 The Power MIG 210 MP from Lincoln Electric is a multi-process welder for the hobbyist, educator or small contractor who wants to perform MIG welding and a lot more, including DC stick, DC TIG and self-shield flux-cored wire welding.
Push-and-turn digital controls and a color display screen make setup and operation intuitive and easy, while the all-metal wire drive and sturdy sheet metal construction make the welder rugged and ready for any job in the home or small shop.
Weighing in at just 40 pounds, the Power MIG 210 MP can go anywhere – the yard, workshop or just about any other place where it's needed. Likewise, the dual-input voltage options (120 and 230 volts) enable the user to plug it in practically anywhere. The welder produces 20-140 amps DC on 120 volt input and 20-220 amps on 230 volt input. That's enough welding output for 3/8-inch-thick steel and stainless materials or 3/16-inch-thick aluminum. The integrated wire feeder handles 4- and 8-inch spools and can feed 50-500 inches per minute.