Atlas Copco Launches the New XRVS 1550+ High Pressure Air Compressors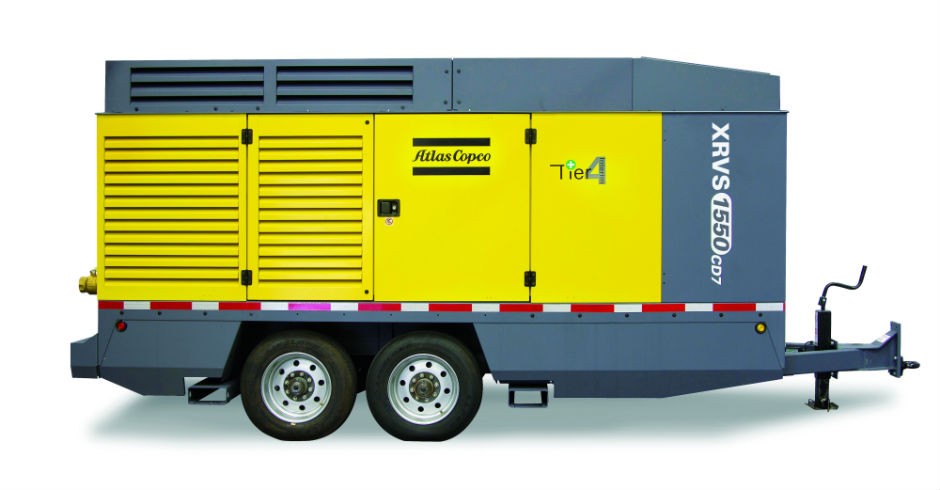 Atlas Copco Portable Energy has announced the new XRVS 1550+, a portable compressor that offers variable pressure and flow settings with the DrillAirXpertsystem. The new compressor has been specially designed for demanding oil and gas projects from drilling to pipeline testing.
Building on the widely accepted XRVS 1000+ platform, Atlas Copco extended its DrillAir range by offering a complete line of efficient, high-pressure air compressors.
The XRVS 1550+ uses Atlas Copco's proven DrillAirXpert system to ensure maximum flexibility for a wide range of applications and regions. The DrillAirXpert system has a fully variable pressure and flow setting capability. Completely eliminating the pneumatic regulating system instantly makes the compressor more efficient, saving fuel, increasing output and lowering the operator's cost per project.
The XRVS 1550+ features the same base design, physical footprint and systems that are found on the XRVS 1000+ to ensure maximum portability and flexibility at the job site. Powered by a CAT C18TT, EPA-compliant Tier 2 engine and coupled with multiple
pressure vessel certifications for regions, such as the U.S., Australia, and Canada, it is truly versatile in every aspect.
"We have taken the well-respected XRVS 1000+ and given it a big brother, with greater flow and flexibility," says Rob Johnston, Atlas Copco Portable Energy factory product manager. "Listening to our customers' requests for higher flexibility, we have extended our range with a machine that is the most versatile in the industry and is suitable for a large range of applications, such as supplying feed air to one of our Hurricane Boosters for oil and gas sites; high altitude exploration drilling; and for drilling deeper larger diameter holes."