Two New Kleemann Impact Crushers Are Loaded With Innovations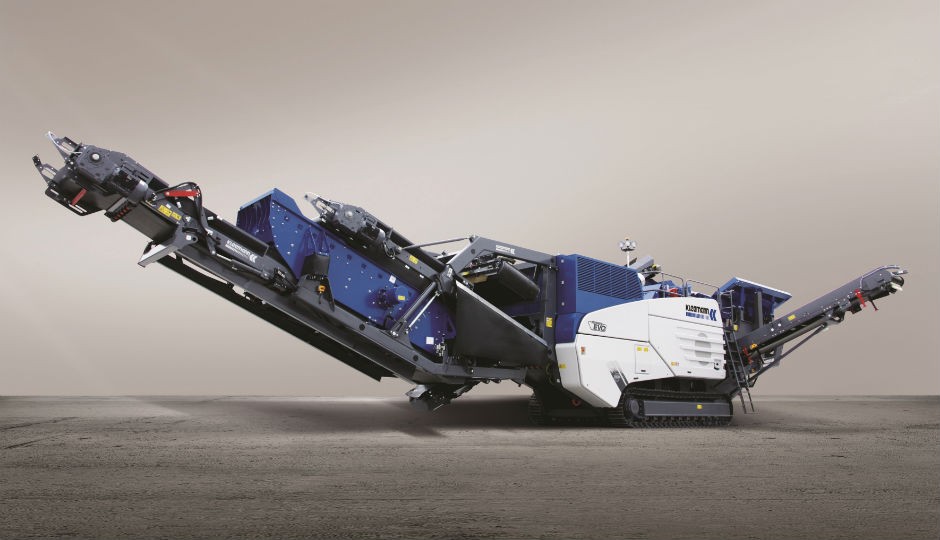 Kleemann's EVO 2 represents the continuing evolution of the successful EVO Contractor Line, with additional benefits in terms of economy and operational safety. The two new EVO2 impact crushers are differentiated by their size and productivity: the MR 110 ZSi EVO 2 has a crusher inlet opening of 43.3 inches (1,100 mm), and the MR 130 Zi EVO 2 a crusher inlet opening of 51 inches (1,300 mm). These provide feed capacities of up to 350 or 450 tph, respectively.
The "S" indicates a Mobirex unit with optional, highly productive secondary vibrating screen with extra-large screening surface mounted on the discharge conveyor. This secondary screen unit can produce spec material, potentially eliminating the need for a separate screen.
The feeding unit has hydraulically folding hopper walls and locking system, which speeds setup. A vibrating doubledeck prescreen between hopper and crusher eliminates fines from the product flow before they ever enter the crusher, reducing wear and cutting fuel costs.
Both units are Tier 4 Final-compliant. The new EVO 2 Mobirex mobile impact crushers utilize direct drive crushers and electric drives for the vibrating conveyors, belts and the prescreen. This permits high fuel efficiency and allows optimal loading of the crusher.
These crushers feature a new inlet geometry which allows even better penetration of the material into the range of the rotor. Also, the wear behaviour of the new C-form impact ledges has been improved to such an extent that the edges remain sharper longer, leading to improved material shape. The rotor ledges are held securely by a new and userfriendly clamping system, which means that they can be changed even more quickly, and this contributes to greater plant uptime.
Outstanding performance is made possible in part by the extremely efficient direct drive. A latest-generation diesel engine transmits its power almost loss-free directly to the flywheel of the crusher, via robust fluid coupling and V-belts. This drive concept enables enormous versatility, as the rotor speed can be adjusted in four stages to suit different processing applications.
Company info
Related products