Multiquip Introduces New Light Tower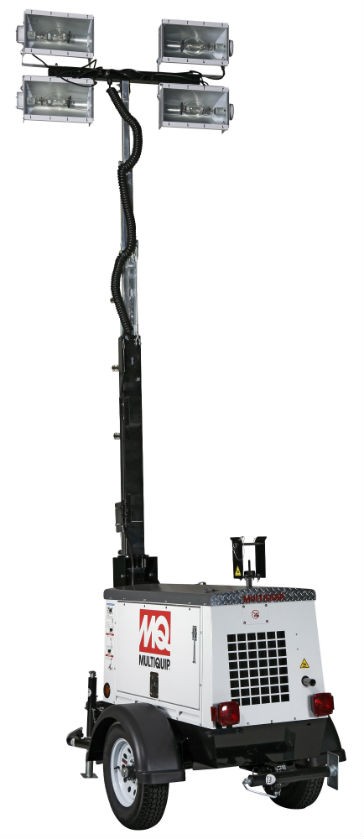 Multiquip, has launched the latest addition of its lighting solutions product line, the LT6-Series Light Tower. Versatile enough to handle a wide range of applications, it is ideal for everything from construction, mining and energy exploration to security and special event lighting.
Illumination is provided by four 1,000 Watt metal halide lights. The lights are mounted on a 30-foot mast capable of 360° rotation. Convenient receptacles are provided for the 6,000 Watt generator to power the lights as well as small tools and equipment on site. Models are available in both 60 Hertz and 50 Hertz configurations to meet international requirements.
"We selected a Kohler, 3-cylinder diesel engine for the LT6-Series" stated Juan Quiros, Multiquip Director of Product Management. "This powerful engine is very fuel efficient and can run up to 66 hours on one tank of fuel, reducing refueling costs. Additionally, the light tower is environmentally friendly and designed to provide total containment of engine fluids. Nothing escapes into the environment."
The LT6-Series features a compact design that facilitates transport of multiple units. Its small footprint allows 12 units on a standard 48-foot flat-bed or 20 units in a 40-foot container, for efficient fleet deployment.