Allied-Gator unveils innovative new website design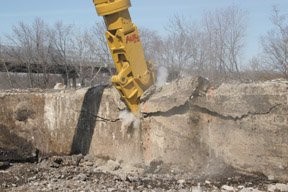 In January, Allied-Gator unveiled its latest innovation – a completely redesigned, state-of-the-art Web site, designed to further educate the industry about the patented MT Series Multi-Tool.
The site, www.alliedgator.com, now features over 4.5 hours of compelling High Definition videos of the MT in action, as well as an extensive library of high-resolution photos, and an industry-first Interactive Product Guide. Allied-Gator invites everyone to visit the site for a new, in-depth look at the MT and other Allied-Gator products. Visitors can also check out the Allied-Gator YouTube channel and Facebook page.
Allied-Gator, Inc. of Youngstown, Ohio has been manufacturing innovative hydraulic attachments for nearly 40 years.