Kal Tire Expands its Tire Monitoring Technology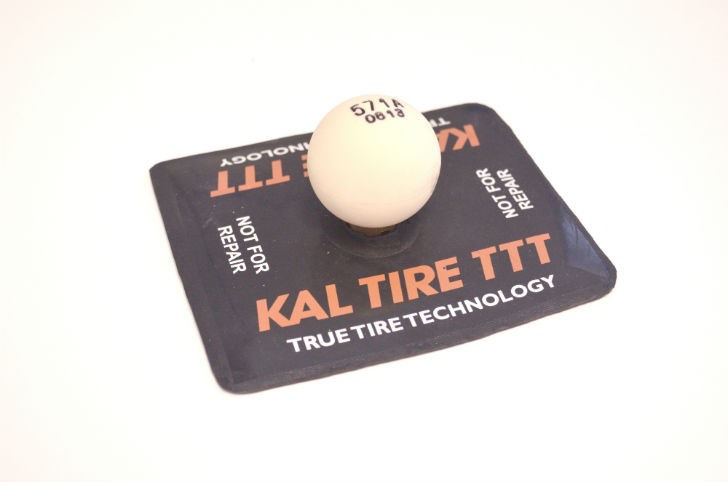 Kal Tire Mining Tire Group is re-launching TTT—the True Tire Technology system that aims to considerably improve how mine sites monitor tire temperature and pressure in order to increase safety, tire life, fuel efficiency and mine productivity. Tires are one of the top three operating expenses of a mine site; only when running at optimal pressure will a mine site experience maximum value when it comes to savings and productivity related to this expense. In order to achieve this, a tire temperature and pressure monitoring system is required that is well designed,all aspects of it works in all environments, and has web-enabled management and reporting capability.
"After consulting with dozens of mine leaders around the world, we did a complete overhaul on TTT's technology to better meet the needs of today's mines with several innovative and unique new features," says Mike Batka, vice president technology, products and services, Kal Tire Mining Tire Group. "We wanted to give our customers the most functional, user-friendly tire monitoring system that will help make mines safer and more profitable. A lot of time and expertise was invested in redesigning most of its features; from how it operates to its web-based monitoring and reporting capabilities."
Highlights of Kal Tire's new TTT:
Seven configurations with the option to use WiFi, 3G or a radio frequency network
Real-time monitoring with automatic refreshes every 30 seconds
Highly accurate, waterproof sensors built to handle hot and humid conditions
In-cab tablet display for vehicle operators with GPS and data storage capabilities
Internet accessible, user-friendly dashboard providing one-click access to full fleet reporting
Online pre-configured reports to provide transparency and consistency.
Unlike any other tire pressure monitoring system for earthmovers, the new TTT offers real-time monitoring in radio frequency. The new TTT is available in seven different configurations to offer a communication channel—900Mhz standalone mesh network, 3G/GPRS cellular network and 2.4Ghz Wi-Fi—that's works for any mine site, whether it's underground or in a harsh, remote location.
Kal Tire's TTT vehicle kit has also been upgraded so data is visible to operators on an optional in-cab display—providing an extra layer of safety for the operator as well as people around the vehicle. "Driver awareness and safety is crucial," says Batka. "We wanted to provide operators with a design that would allow them to see what's happening and react."
TTT constantly monitors the pressure and temperature of mining tires using its unique sensor patch mounted inside the tire. The sensor is sealed in a golf ball-like cavity of polyurethane, making it accurate and waterproof in tires with liquid additives as well as durable enough for hot and humid temperatures. An antenna sensor mounted under the truck sends data as well as alerts. Managers have easy access to monthly reports and tire technicians receive instant, paperless tire maintenance work orders.
On earthmover tires, even minute increases in temperature and air pressure can have big consequences, from lost fuel mileage and tread wear to blowouts and pyrolysis. That's why it was important to Kal Tire that the new TTT offer real-time data.
Unlike some TPMS systems that update every five minutes, TTT updates data in the cab, and on an online dashboard, every second, refreshing automatically every 30 seconds. This provides immediate indication if there is an issue—rather than a situation where a system has a 5-minute refresh and a vehicle has travelled several kilometers before the issue is known. That's the difference between saving a tire and a blowout. If you save one tire with TTT, it has paid for itself.
"The benefits are substantial," says Batka. "Investing in TTT can quickly be offset by extending the life of a tire, reducing tire-related fleet down time, and improving fuel efficiency."
From an easy-to-navigate dashboard, site managers have a one-click, instant perspective of their entire fleet's key operational components. Kal Tire understands that customers need to be able to quickly check on the health of the system, the operational performance, as well as understand the value it is bringing to their operations.