Atlas Copco Dynapac's new F1200C compact tracked paver offers big advantages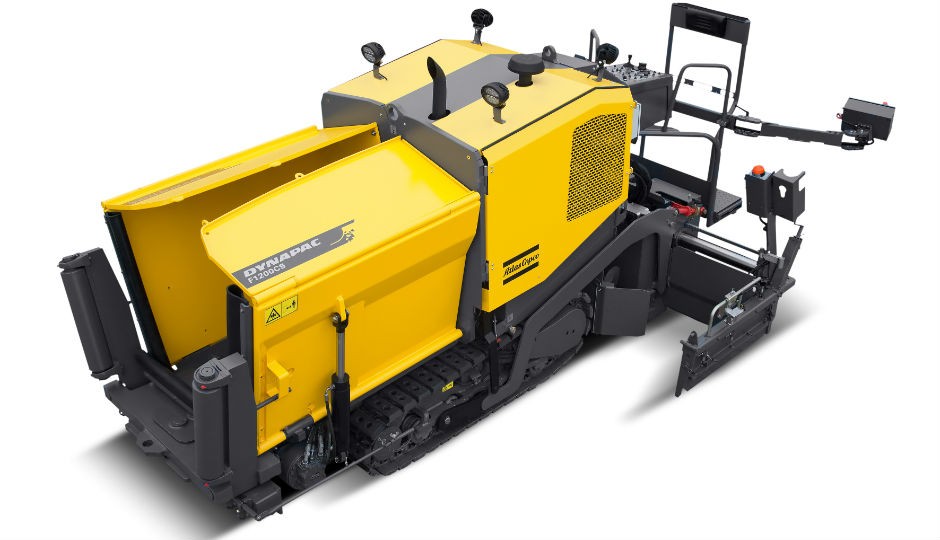 Atlas Copco's new Dynapac F1200C paver is remarkably compact but has a laying capacity of 330 tons per hour Equipped with a V240VE screed, the Dynapac F1200C paver ensures excellent paving results with notable compaction and surface quality. Impressive flexibility in working widths and material filling possibilities make it a good choice for a wide range of jobs, such as cycle paths, sidewalks, repair work, parking garages and sports fields.
The Dynapac F1200C features a 4-cylinder, Tier 4 Final Deutz engine. The 66 power pack makes it easy to pave up to 10 inches thick and 10 feet wide, even under difficult paving conditions. With its reliable hydraulic system and hydraulically driven fan, the F1200C offers outstanding economy and efficiency.
Improved long tracks and powerful hydraulic motors give the machine great flexibility and a fast transport and working speed. The drive is more comfortable due to a new arrangement of the crawler rollers and an improved center of gravity.
New hydraulics ensures that the power of the engine is transmitted directly to the ground, giving high traction force for precise paving and excellent results.
Excellent paving quality
A large capacity hopper of 5.5 tons is an advantage when working in cramped areas where refilling is a problem. In order to achieve optimum pre-compaction, the F1200C has hydraulic motors for the tamper and vibration in the basic and the hydraulic extendable screed sections.
Customers can choose between a V screed or a TV screed that are either electrically or gas heated for precise, easy-to-operate paving. The gas-heated screed reduces costs, accelerates heat-up time and is equipped with a small gas bottle for easy transport. The screeds have a temperature control unit to ensure that no energy is wasted and the screed is always at its optimum temperature.
Company info
Related products
Related Articles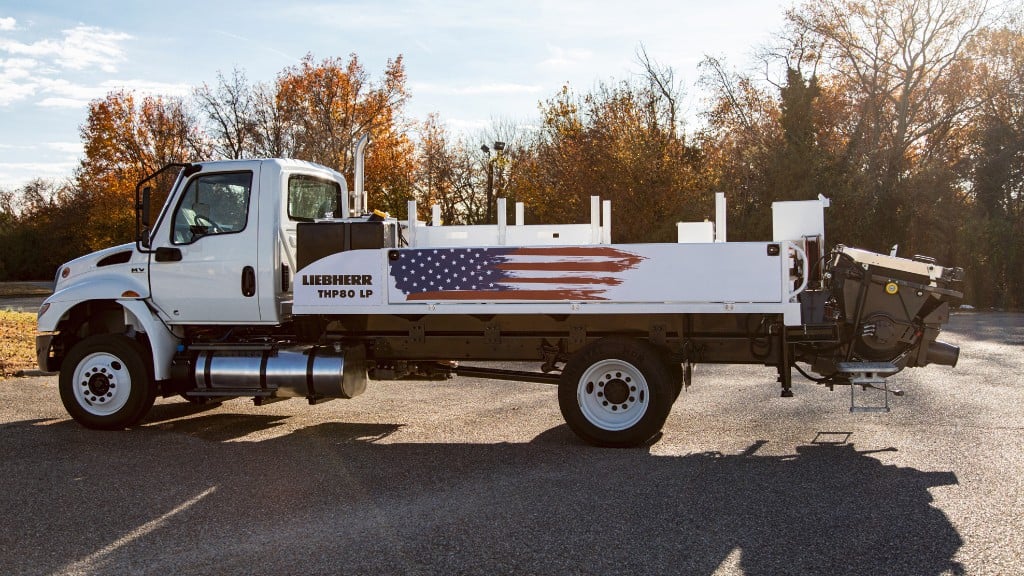 Small and versatile Liebherr truck mounted concrete city pump showcased at World of Concrete