Konecranes announces availability of a range of large reach stackers
Konecranes continues to offer tailor-made reach stackers for a variety of industries.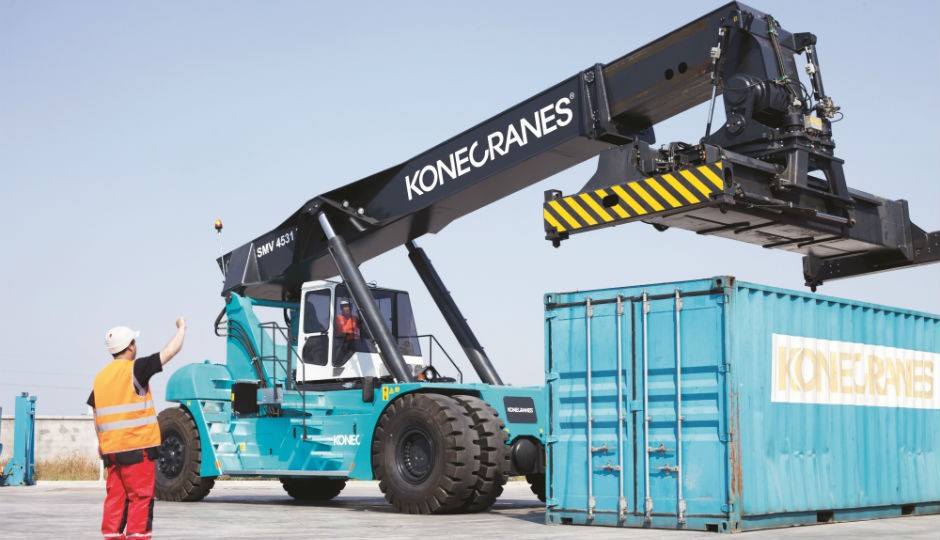 The latest generation of Konecranes reach stackers was designed based on many years of development work and close partnerships with customers.These highly modern lift trucks utilize a fuel-efficient engine that delivers high torque even at low rpm. Reach stackers from Konecranes are also equipped with a variety of new technology features such as a load-sensing hydraulic system with variable piston pumps. This system ensures an optimum balance between engine power and hydraulic demand for any given lift.
One of the greatest strengths of the large reach stackers from Konecranes is the design of the operator's cab. Each cab is built ergonomically so that the operator can easily reach all the controls and check all functions at a glance. As a result, he not only enjoys increased visibility and comfort, yet is also able to concentrate on goods and handling, therefore working more efficiently.
Each reach stacker from Konecranes is uniquely constructed from carefully selected components to match the specific needs of a given application.These machines can be found across a wide breadth of industries, including traditional ports and intermodal terminals, as well as industries like steel, wind energy, nuclear, and oil and gas. Konecranes recently delivered the world's largest reach stacker for barge handling.
In addition to creating unique solutions for individual customers, Konecranes offers some machines which are unique to the industry at large. The 45/43 TBX5 features modified front feet that allow it carry heavy and large loads, while still maintaining efficiency and performance, a feature not found in any other available reach stacker.
Company info