Rockster Recycler Introduces Interchangeable Duplex (Impact/Jaw Crusher) Plant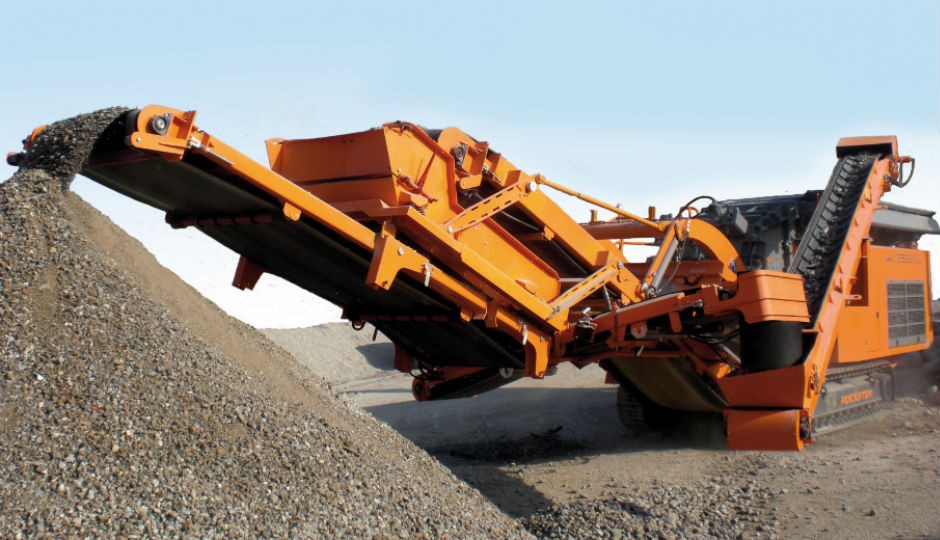 Rockster Recycler North America has introduced its mobile, patented Duplex System, a track-mounted crushing plant that allows the contractor to interchange an impact crusher with a jaw crusher, and vice-versa, on the same chassis. This unique capability creates a dual-purpose machine for a wider range of recycle, demolition and aggregate crushing applications. Available in the R1100/1200 impact/jaw models and the R900/800 impact/jaw models, the Duplex System allows one crusher unit to exchange with the other crusher unit in approximately four to five hours using an excavator. An overnight exchange of crusher units on the plant by a maintenance crew means the plant can be on the jobsite and ready to crush by morning. The R1100/1200 processes 280 to 350 tons per hour; the R900/800 processes 120 to 240 tons per hour.
Rockster Recycler's horizontal shaft impact crushers feature two hydraulically adjustable swing-beams, as well as on-the-fly rotor speed adjustment for accurate material sizing and fines control. A massive rotor with four-bar hammer can be positioned in two-high and two-low or all four-high configuration. The hydraulically adjustable jaw crushers feature oversize bearings and shafts and are reversible to easily remove uncrushables.
The plants' drive system is located at the rear of the machine, enclosed in a sound-proofed housing. For maintenance and service purposes, the casing can be opened completely on all sides. The hydraulic pump for all auxiliary drives, as well as the pump for the hydrostat, are driven via a distributing gear unit, which is flange-mounted on the drive motor. The hydrostat activates the crusher via a v-belt drive and allows adjustment of the crusher speed, replacing the typical clutch. The bypass chute is adjustable, allowing the discharged pre-screened material to be directed to either a side or main discharge belt. This option can be controlled with an easy-to-use hand gear. Both the main and side discharge belts are hydraulically operated and fold for compact transport.
Rockster Recycler track-mounted crushers and screens are recognized for their compactness, ease of maintenance, quality and versatility, and are used to recycle asphalt, concrete and demolition rubble, as well as natural stone, into a quality product.
Company info
Related products