Roadtec's RX-600e cold planer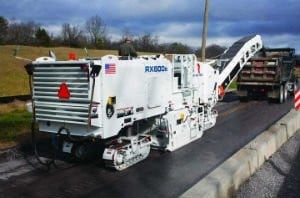 The RX-600e cold planer offers a unique combination of power, balance, and efficiency. True to the Roadtec way, the machine remains extremely operator-friendly with simplified controls. For example, joystick steering allows the operator to steer the machine with one hand while signaling trucks with the other.
Two full-function operator stations on a shock-absorbing platform are provided for right hand or left-hand cutting. Operator seats and operator area canopies are offered among the many available options.
Larger diameter leg tubes, more lockable storage space, easier maintenance access, and a 6'7" (2 m) wide frame help to make this model tough, functional, and powerful.
Roadtec uses premium, high-strength steel to fabricate all its cold planer frames. This high-grade steel provides more than twice the yield strength of standard A 36 steel. This is why Roadtec cold planers are stronger without carrying excessive weight. The premium steel provides the necessary strength at reasonable plate thicknesses. Roadtec provides balance between the right weight to perform in the cut without being extremely heavy to transport or consuming excessive fuel to carry extra weight.
In addition to optimum weight balance along with high productivity and speed, the RX-600e is available in three-track and four-track versions with maximum working speeds of up to 127 fpm (39 meters/m) and 163 fpm (50 meters/m), respectively.
The RX-600e offers cut depths of up to 13" (330mm) and 86" (2,184mm wide) (depending on the cutter drum). The front load-out conveyor can be positioned up to 60° to either side, making the machine flexible for many working situation.
While Roadtec can supply specialty drums for many applications, the maximum width of the standard cutter drum is 7'2" (2.18 meters) for the RX-600e. Dual spray bars handle dust control and the special design of the Roadtec front and rear moldboards assure efficient material evacuation from the cutter housing. Replaceable wear liners protect all high wear areas. Cold in place recycling packages are offered.
The RX-600e is powered by a Cummins QSX 15 Tier 4i engine with a maximum power of 620 hp (652 kW) @ 1,850 engine.
The Guardian Remote Telematics system is also available with the RX-600e. With Guardian, the machine's electrical system, hydraulic system, engine, pressure transducers, grade/slope control, and fuel consumption can be closely monitored in real-time via cellular signal. The Guardian system allows owners and service technicians to closely monitor the machine's activity and easily troubleshoot the machine's various systems. The Guardian system will automatically email all fault codes and maintenance reminders.
Company info
Related products
Related Articles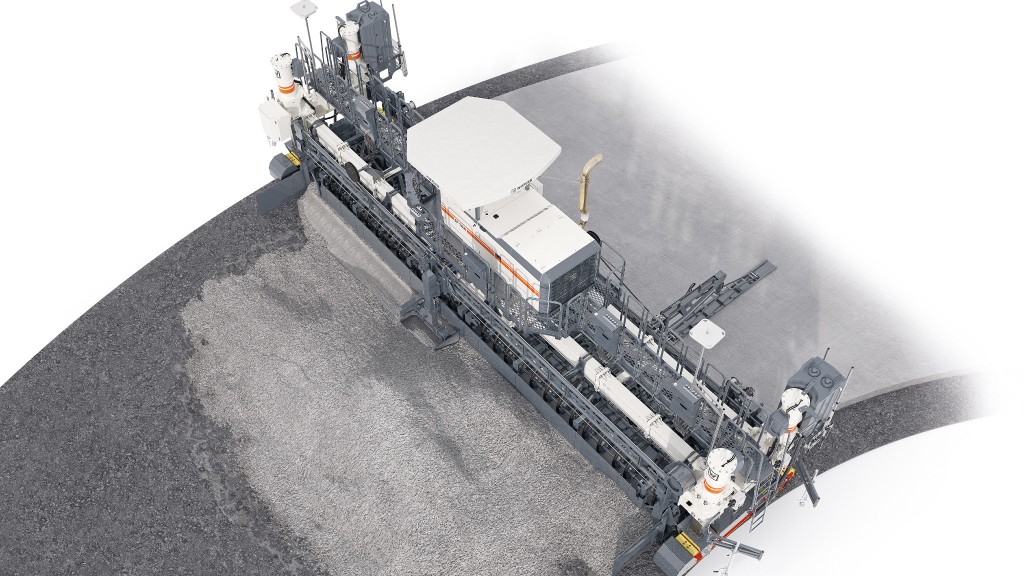 Wirtgen inset slipform paver designed for versatility and efficient operation