'Earthshaking' News: Full H i-series Line Available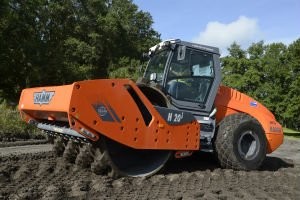 Since its recent introduction, the 43,383-lb., 84-in.-wide H 20i has earned its place as a leader in the dirt roller market, and led the way for its six-cylinder brother machines, the 41,310-lb., H 18i, and the 54,077-lb. H 25i.
Now, the four-cylinder, 24,617-lb. H 11ix, 28,034-lb. H13ix, 25,434-lb. H 11i, 28,863-lb. H 13i, and 35,610-lb. H 16i soil compactors are available for North America. In addition to the standard smooth drum models, all H-series compactors are available in padfoot ("P") configurations, and the H 13i VIO – shown at Conexpo-Con/Agg 2014 – combines conventional vibration with exclusive Hamm Oscillation compaction in a single drum.
"The big six-cylinder, Tier 4i machines – the H 18i, H 20i and H 25i – were introduced in 2012," said Richard Evans, vice president of sales for Hamm. "Now the full line of four-cylinder H11ix, H13ix, H 11i, H 13i and H 16i is available."
Hamm's new H-series now incorporates the exclusive Hammtronic drive control system on all models. "Hammtronics now is standard on all H-series machines, and it eliminates the manual traction control button, with ASC [automatic slip control] integrated within the Hammtronic drive," Evans said. "Gradeability is enhanced with no manual input, so the machines are simpler to operate. As with the HD+ series, Hammtronics offers power-on-demand for enhanced fuel economy and less wear on components, and programmable speed control for more consistent compaction."
The six- and four-cylinder engines in the Hi series are more powerful than in previous models, while delivering Tier 4-interim emissions control. "When you combine the additional power with the standard Hammtronics system you have a very useful machine of great benefit to the customer," Evans said.
The new models come with an innovative air filter, which is extremely simple to clean and replace. They also provide as standard a secure storage space below the engine cover in which to keep a toolbox for example.
The new H11ix and H13ix models develop 114 hp and do not require a diesel particulate filter (DPF). The new H 11i, H 13i and H 16i rollers develop 141 hp while combining state-of-the-art combustion technology, exhaust gas aftertreatment and a DPF with automatic regeneration to reduce emissions. Their three-point swivel joint makes them exceptionally maneuverable with optimum directional stability. Thanks to their large front and rear angles of slope, they are able to work well in the most difficult terrain.
Company info
Related products
Related Articles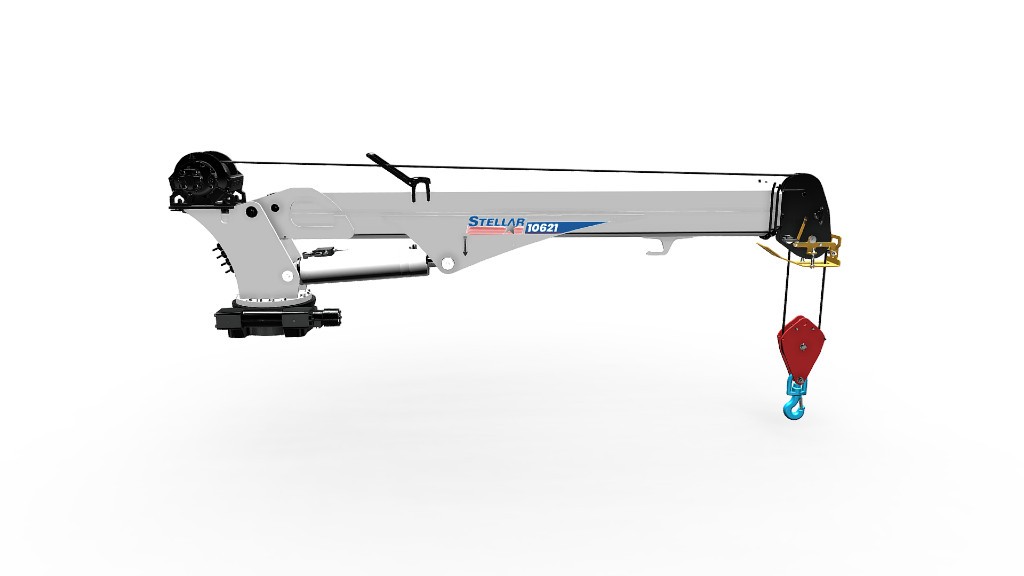 Six new Stellar telescopic service cranes feature redesigned booms and radio remote controls