Atlas Copco launches Tier 4 Final QAS25/50 generators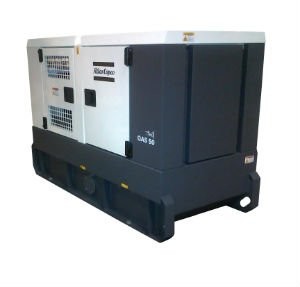 Atlas Copco Portable Energy has introduced the new QAS 25 and QAS 50. The two new 60 Hz generators for heavy-duty applications are the first Tier 4 Final units to be launched by Atlas Copco. They use an Isuzu 4LE engine and a Diesel Oxidation Catalyst (DOC) to achieve Tier 4 Final emission levels.
The new QAS 25 and QAS 50 replace the existing QAS 25 and QAS 45 models to become the first Tier 4 Final generators from Atlas Copco since the emission standard took effect. By the end of the year, most other Atlas Copco portable generators will be Tier 4 Final-compliant.
Both the QAS 25 and QAS 50 have a silenced enclosure design to ensure low noise levels for use in residential or other noise-sensitive locations. The large fuel tanks allow extended run times. The 110 percent spillage-free frame comes standard to help safeguard the site and protect the environment. DeepSea controls and a Leroy Somer AREP alternator ensure easy operation of the generator in a range of heavy-duty applications.
The two new models both use the same basic engine, enclosure and controls. As a result, rental companies and dealers that have both models in their fleet need to stock fewer spare parts, including air and oil filters.
"By minimizing the number of service parts required and with increasing technician familiarity, lifecycle costs will fall," said Jim Siffring, Product Manager, Generators for Atlas Copco Portable Energy. "This reduces the total cost of ownership while ensuring high uptimes and compliance with the emission regulations."