Chicago Pneumatic Introduces Newest Members of The Heavy Hydraulic Breaker Family: The RX 30 and RX 38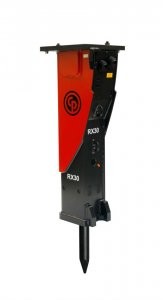 Chicago Pneumatic is pleased to announce the launch of The RX 30 and the RX 38, the newest additions to the innovative RX line of rig mounted, heavy hydraulic breakers, available now from any trusted CP distributor.
Ideal for heavy industrial demolition, building renovation, road construction, rock excavation, trenching, mine and quarry applications, the RX 30 and RX 38 are powerful enough to handle the most difficult applications, but can also be transported with ease.
"We have really engineered the perfect balance between power and technology with these new models," explains Greg Petherbridge, product manager for hydraulic attachments for Chicago Pneumatic. "Contractors will be able to increase productivity on the job site thanks to these advanced technology breakers," he adds.
As is the case with all breakers in the RX series, the RX 30 and RX 38 feature innovative hybrid gas / oil technology, and fewer moving parts for a lower maintenance hydraulic breaker. Also incorporated in the RX line of rig mounted hydraulic breakers are noise and vibration dampening technology and a highly efficient internal control valve making the RX breakers some of the quietest and most powerful on the market today.
"There are a number of extra features on the RX 30 and RX 38 breakers which make this an important machine for contractors," explains Petherbridge. "For example, the PowerControl Plus feature enables the operator to adjust the breaker's performance according to the application." Other features include a tie rod system that uses tie bolts, an insert thread system that ensures a long working life and allows tie bolts to be reused, as well as a central lubrication port for extended bushing life.
About the RX 30
Featuring a service weight of 4,850 pounds (2200 kg), the RX 30 is ideal for a wide range of applications. With an impact rate of up to 620 blows per minute (bpm) @ 5500 ft. lb. class, the RX 30 delivers dependable power and performance for demolition, construction, and mining. The RX 30 is specified for Page 2 carriers with a capacity of 55,100 pounds to 88,200 pounds (Carrier Class 25-40 metric tons).
About The RX 38
The RX 38 boasts an impact rate of 590 bpm @ 6500 ft lb class to effectively increase job site productivity. With a service weight of 5,740 pounds (2600 kg), the RX 38 is strong enough to handle the roughest applications. Specified for carriers with a capacity of 59,000 to 98,000 pounds (Carrier Class 25-43 metric tons).
Optional equipment is available for breakers in the RX 14 to RX 53 range, including CP Auto Lube, an automatic breaker mounted lubrication system for extended life of the bushing and working tool. The RX also includes a vented percussion chamber that vents dust away from the tool holder extending bushing and tool life.
Related Articles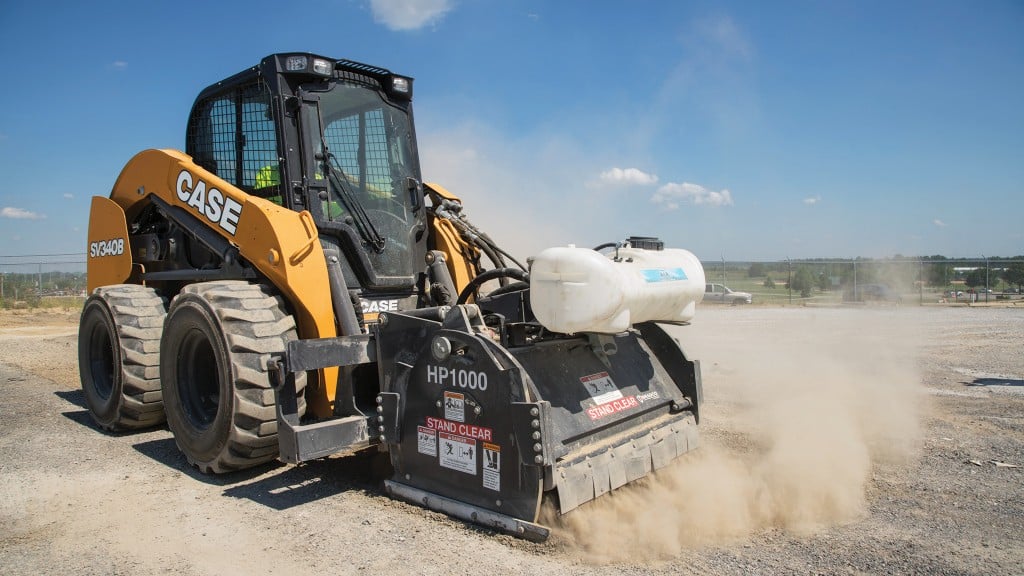 What to consider when selecting a hydraulic flow option for your skid-steer or compact track loader